Tornadoes, five of them were recorded in the prairie province of Saskatchewan yesterday
Environment Canada confirmed that four of them touched down.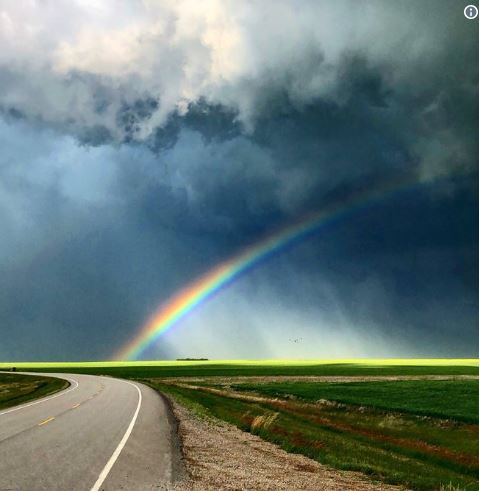 In the "Land of Living Skies" as the province is described on their vehicle license plates, the drama was amazing.
The above rainbow shot was submitted to CBC by Sean Schofer who tweeted that they'd seen at least three tornadoes during their storm watch.
Hail the size of tennis balls was observed by some storm chasers yesterday.
There have been no reports of damage or injuries so far.