World's oldest icebreaker returns home to Sweden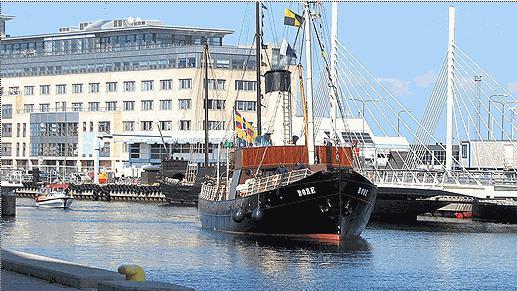 The world's oldest icebreaker, the s/s Bore, docked in Malmö, Sweden Friday afternoon.
The Bore was built by the Kockums shipyards in 1894, and was used to keep Malmö harbor and the sound between Malmö and Copenhagen, Denmark clear of ice. The ship was almost mothballed in 1983, but was purchased by coal merchant Knuth Borg, who restored it to its original condition.
Swedish news agency TT notes, however, that Bore's future is uncertain.
For more stories from Radio Sweden, click here