After weeks of debate and speculation, the Parti Québécois finally unveiled details about the proposed charter of Quebec values at the national assembly this Tuesday.
If adopted, the legislation would prohibit public employees from wearing kippas, turbans, burkas, hijabs and "large" crosses, while they are on the job.
"If the state is neutral, those working for the state should be equally neutral in their image," said Bernard Drainville, Quebec's minister responsible for Democratic Institutions.
The plan would also apply to judges, police, prosecutors, public daycare workers, teachers, school employees, hospital workers, and municipal personnel.
The charter would include five proposals:
Amend the Quebec Charter of Rights and Freedoms
Establish a duty of neutrality and reserve for all state personnel.
Limit the wearing of conspicuous religious symbols
Make it mandatory to have one's face uncovered when providing or receiving a state service
Establish an implementation policy for state organizations
Drainville said some institutions and public organizations might be able to opt out of the ban for a five-year period. Elected members of the national assembly will not be subject to the regulations.
An online poll conducted by SOM and released today suggests 66 per cent of Quebecers support a secular charter that would ban religious symbols for public employees.
The bill is expected to be tabled in the coming months.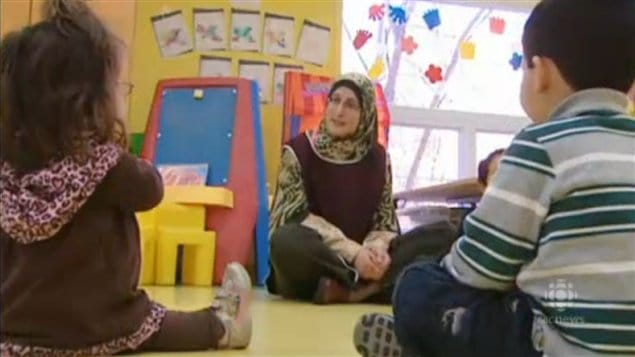 Reactions to the announcement in Ottawa
"We are very concerned about any proposal that would discriminate unfairly against people based on their religion, based on their deepest convictions… If it's determined that a prospective law violates the constitutional protections for freedom of religion to which all Canadians are entitled, we will defend those rights vigorously." — Federal Employment Minister Jason Kenny
"The text [of the proposed legislation] confirms our worst fears. We're categorical in rejecting this approach. Human rights don't have a 'best before' date. — NDP leader Tom Mulcair
"[Quebec premier Pauline] Marois has a plan. She has an agenda. She's trying to play divisive identity politics, because it seems to be the only thing that is able to distract from the serious economic challenges that we face as a province, as a country." — Liberal Leader Justin Trudeau
External links: