For children growing up in a bilingual or multilingual environment, it was long thought that the "confusion" caused by such exposure would delay learning either language well.
Krista Byers-Heinlein (PhD) is an assistant professor in the Department of Psychology at Concordia University in Montreal and member of the Centre for Research in Human Development. She is co-author of a study involving young babies, that showed exposure to more than one language in fact does not impair language learning.
The study with co-auther Christopher Fennell, a psychology professor at the University of Ottawa, was published in the  International Journal of Behavioral Development.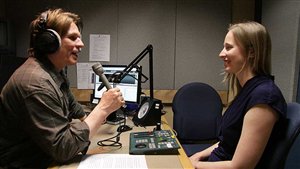 Seventeen month old babies were taught two similar but invented words to match two objects. The word "Kem" was associated with a crown-shaped object made from clay, and "gem," associated with a molecule from a chemistry set.
Some 61 babies in the test were either from an English monolingual environment,  or from a bilingual English-French environment.
For half the group, the monolingual babies were "taught" the new words by a monolingual adult, and a bilingual adult taught the babies from a bilingual background.
For the other half, the situation was reversed with the babies from a monolingual background taught by a bilingual adult, and a monolingual adult taught the babies from a bilingual background.
To ensure the babies had learned the words, their reactions were analysed when the words were mismatched with the objects.
"We found that both monolingual and bilingual children could learn the words, but only from a speaker who matched their language-learning environment," says Krista Byers-Heinlein,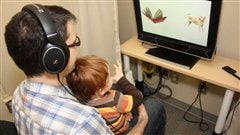 "Our findings also contradict hypotheses that bilingual children are better able to deal with varied accents than monolinguals and that monolinguals have a clearer understanding of what words mean than bilinguals," she says.
The researchers note the babies have highly nuanced learning abilities, and that it's important to test them using conditions similar to their home environment.
Byers-Heinlein also notes that Canada, with highly bilingual cities, like Ottawa and Montreal are among the few places in the world where such studies can be easily conducted.
She notes that the studies will continue as they delve further into how babies and children learn language.