Allegations of gluten intolerance caused by "changes" in modern wheat, not science-based
Some are calling modern wheat a "Frankengrain" to be absolutely shunned.
But researchers in Canada say that claims that modern wheat causes gluten intolerance because their protein content has been altered, simply have no basis in fact.
Ravi Chibbar supervised the extensive study involving a wide variety of ancestral heritage and modern strains of wheat.  He is a professor and Canada Research Chair in molecular biology for crop quality in the Department of Plant Sciences at the University of Saskatchewan
Listen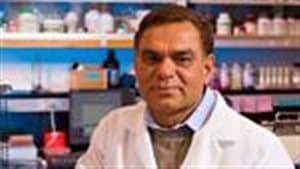 The results of the research was published in the peer-reviewed science journal Cereal Chemistry is called; "Genetic gains in agronomic and selected end-use quality traits over a century of plant breeding of Canada Western Red Spring Wheat" , with additional results presented at the Canadian Nutrition Society meeting held at Winnipeg, May 28 – 30, 2015.

The long term research began in 1989 in a study of wheat varieties planted in North America since the 1800's The goal then was to catalogue improvements in yield and in time needed from planting to harvest in varieties dating from the 1860's when settlers began to plant Ontario-originated Red Fife wheat on freshly broken ground.
However, in 2011, an American cardiologist, Dr William Davis, published "Wheat Belly", a best-seller claiming that wheat, the key ingredient in bread, cookies and noodles, has been altered over time. He claimed modern wheat is causing sickness and should be rigourously avoided.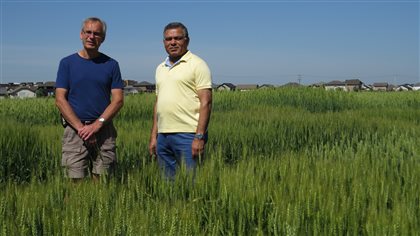 Davis' website claims modern wheat is a "Frankengrain" and that wheat, "has exerted more harm than any foreign terrorist group can inflict."
With repeated media stories claiming wheat was altered with high starch and protein levels and should not be eaten, professor Chibbar and his team added another aspect to their research  comparing older varieties' nutritional composition against "modern" Canada Western Red Spring varieties (CWRS).
The research involved 24 replicated trials over 19 years in fields in central Saskatchewan, and seeds from 37 CWRS varieties including representative varieties from each decade. They determined increase in grain yields, days to maturity in which they analyzed concentration of grain proteins and other end-use quality traits.
In addition they analyzed total starch, protein and polymeric proteins (gluten complex) in grains harvested in 2013, and then a verification crop harvested in 2014.
The results showed that grain yields increased over the years and the crop matured earlier the composition of wheat grain remained similar over the years
After analysis, the study showed virtually no change in the grain composition of wheat varieties in more than 100 years, increasing by 0.01 percent per year on average to give 1.0 percent in total over that time. He says there's certainly nothing to warrant the claims that modern wheat is bad for human health.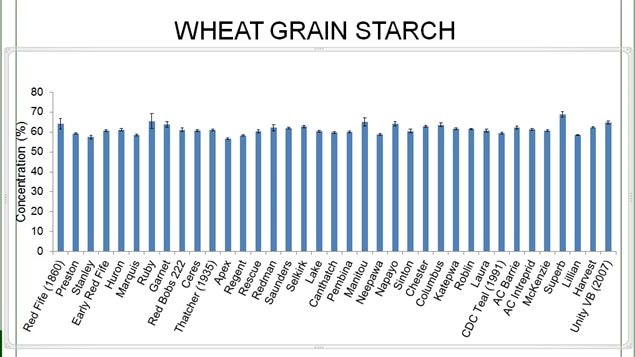 Professor Chibbar notes that the US has slightly different varieties of wheat but that a couple of smaller US-based studies showed similar lack of significant change in grain compositiion in varieties studied there. In fact he says some US studies showed a tiny decrease in protein level in modern varieties over ancestral wheat.  In any case the major differences in wheat varieties is not so much composition, but increased yield and reduced length of time to mature, or the number of growing days needed to maturity.
Professor Chibbar says wheat is an extremely nutritious grain with minerals, vitamins, fibre, carbohydrates and proteins. He says taking wheat out of your diet will in the long run result in adverse effects on health.