With the Second World War at a crescendo in Europe and the Pacific, in the middle of Canada, many thousands of kilometres away from both, a young Saskatchewan boy accidentally discovered one of the stranger weapons of the war.
On this day, January 12, 1945, 15-year-old Ralph Melle came across a strange object in the rural area of Milton near the border with Alberta.. Fortunately, it didn't explode as he and his father and uncle looked it over, even stepped on it.
It turned out to be an incendiary bomb from one of Japan's balloon bombs, a Fu-Go, fire balloon.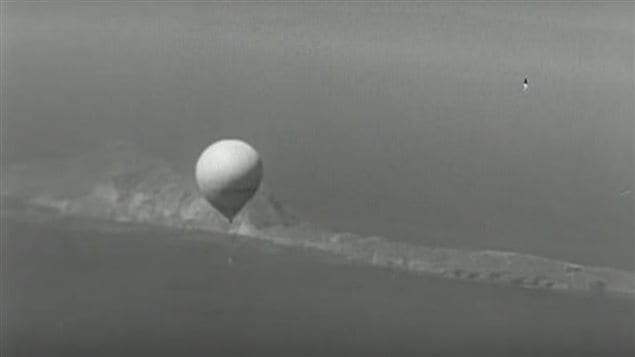 Between late 1944 and early 1945, Japan had developed a scheme to sow panic and divert wartime resources in North America by causing forest fires and other damage.
The Japanese created a special Balloon Regiment and they released some 9,000 balloon bombs carrying explosives and incendiaries.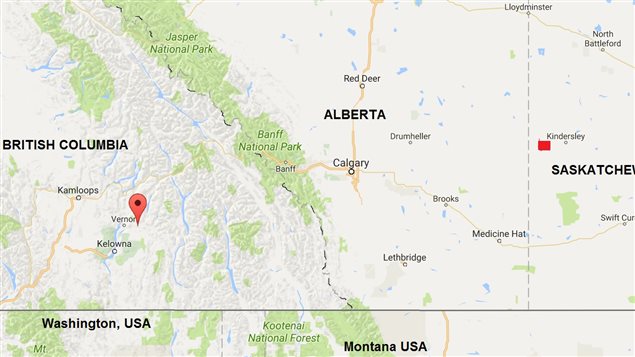 Released from Japan and floating up into the jet stream, only about one in ten made if across the Pacific on the several thousand kilometre voyage to North America. It would take about 4 days during the winter months for the balloons to travel across the ocean in the fast moving jet stream.
Those that did make it were later found from Alaska, to Texas. The largest number ended up in Oregon, while many of the others landed in British Columbia.
The  large balloons were about 10 metres tall, and made of rubberized silk or paper.  As they floated in the jet stream they would slowly lose hydrogen so there were altimeters and a battery operated mechanism to release the sandbag weights in order to keep the balloon bomb aloft. A weakness in the antifreeze meant that batteries would freeze one of the reasons so few reached their target.
Although they were ineffective, both Canadian and American authorities were concerned that if the public knew Japan could bomb them and that there was virtually nothing the military could do to protect them, the news was kept secret.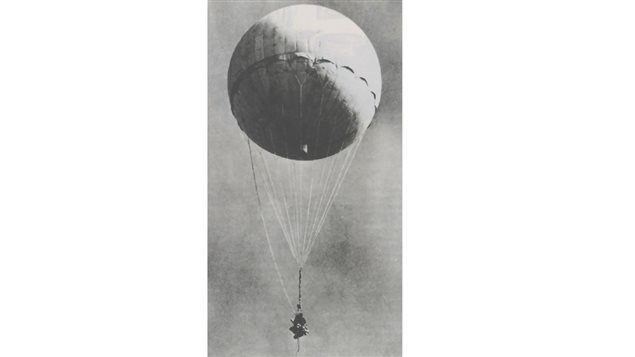 Whenever one was found, people were usually deliberately misled as to what it was, and in all cases told to keep quiet. Journalists were  also told not report on findings, as the authorities did not want the Japanese to learn that some of their bombs were indeed getting to North America.
With no news of the bombs, by May 1945 the Japanese gave up on the idea as it seemed a failure.
It was in Oregon where the only deaths were recorded when one of balloon bombs exploded killing a party of 5 young children and their Sunday school teacher.
One of the bombs was discovered as recently as October 2014 near Lumby in the southern interior of British Columbia where a military demolition team blew it up after saying it was too dangerous to move.
Additional information – sources
YOUTUBE