Throat-singing is one of the jewels of Inuit culture and will be featured at musical events at the Canadian Museum of Nature. The museum is running special exhibits and programming this summer called Focus on the Arctic.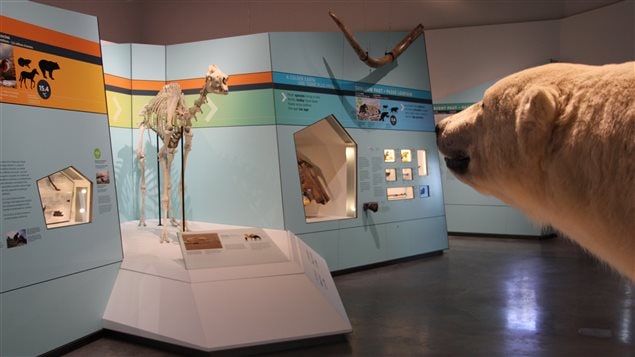 Celebrating mixed heritage
Kathleen Merrit, known as Iva, will be joined by Riit (Rita Claire Mike-Murphy) for a musical show that celebrates Inuit and Celtic roots.  Iva was raised in Rankin Inlet in Canada's northern territory of Nunavut. As a child, she spent summers in Cape Breton, Nova Scotia where her father was from. This is an area shaped by the tens of thousands of immigrants from both Ireland and Scotland. Iva's debut album celebrates her mixed heritage.
Riit is a 21-year old throat singer, guitarist and accordionist from Panniqtuq, Nunavgut. The two will perform on Friday, July 21 at 8pm.
Admission to the musical shows costs $15 but also affords admission to the museum's new Canada Goose Arctic Gallery an hour before the show.
On Saturday, July 22, Avery Keenainak will perform at 11 am and 2pm. She is a 17-year old Inuk singer and fiddler.
Science and culture featured
The museum's special Arctic programming includes hands-on science and discovery of the cultural heritage of northern peoples. Children are invited to make marine mammals from clay, to learn about Arctic science in an "Explorer's Tent" and to crawl inside a ceiling-high, inflated polar bear.