Chinese authorities are preparing for the baby boom they anticipate as they phase out their "one child" policy.
They've invested in a manufacturing facility in the small city of Kingston, Ontario, to provide baby formula for the next generation.
"It might be out of the ordinary, but I think that's what was most exciting"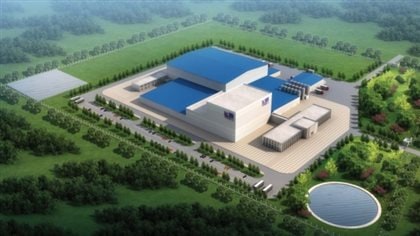 Construction is underway, providing a major boost to the local economy now, and in 2019 when it will start production.
Feihe International, Inc. is investing $225 million (Cdn) to access Canada's cows, and goats and the milk products that will result.
"It's one of the largest economic development projects in our city's history," Kingston, Ont., mayor Bryan Paterson told CBC News, calling Canada's largest-ever foreign investment in agri-food "off the charts."
"It might be out of the ordinary, but I think that's what was most exciting." Paterson said.
Meanwhile, trade talks with U.S. get underway this week and Canada's supply-managed dairy industry is a major target.
Donald Trump has called the sector a "disgrace."
Moreover, Canada's new price category for milk ingredients is in the crosshairs, and the controversial price is the basis of the deal for the new Chinese-built facility, located half way between Toronto and Montreal,
 It's estimated as much as 60,000 tonnes of dry infant food annually, will be produced, using milk from Canadian farms.
About 85 per cent of the baby formula will be shipped back to China.
Kingston has a population of about 130,000 people.
(With files from CBC)