Women who develop diabetes and high blood pressure during pregnancy are at much greater risk of getting both as well as heart disease in the years after the baby is born, and fathers have increased risk too, according to a new study.
Two conditions, 37 times the risk
Gestational diabetes usually disappears after childbirth, but previous studies have shown that women who develop diabetes during pregnancy are more likely to develop it later on.  Scientists at the Research Institute of the McGill University Health Centre found that risk to be 15 times greater than for women who had no gestational diabetes.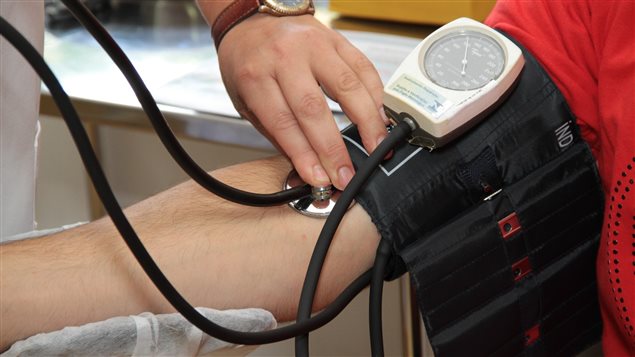 Women who had high blood pressure during pregnancy were at 15 times greater risk of developing diabetes later. But women who had both conditions were 37 times more likely to become diabetic or to have hypertension or heart disease later on.
Fathers' risk as much as 80 per cent higher
Husbands whose wives had either diabetes or hypertension during pregnancy were 20 per cent more likely to get Type 2 diabetes, hypertension or heart disease. And if the wives had both, their risk shot up to 80 per cent.
This study did not look at why but the study's senior author, Dr. Kaberi Dasgupta, says men and women who are living together likely share the same lifestyle and risks for diabetes and heart disease. These include the foods they eat, levels of physical activity and living environments that may not be conducive to walking or an active lifestyle.
Listen
'Absolutely, take action," advises doctor
"The bottom line is if there's been diabetes or high blood pressure in pregnancy, take action after pregnancy. And if there's been both, absolutely take action as soon as you can because it doesn't end with the birth of the child," says Dasgupta. "We want to have healthy families throughout the family's life."
To prevent diabetes, high blood pressure and heart disease, doctors recommend eating more fruit and vegetables and less red meat, eating out less often, using less salt, getting more exercise and maintaining a healthy weight.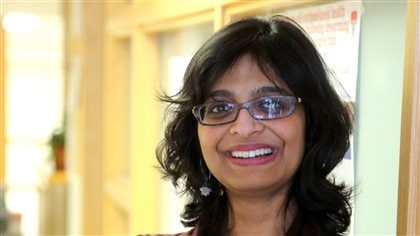 This is Diabetes Week. Government statistics show that in 2015, 3.4 million Canadians had diabetes. That number is expected to climb to five million by 2025.