PenAir shifting away from air taxi service to some Alaska communities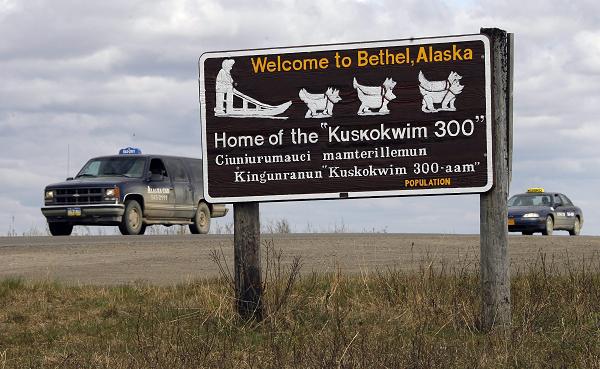 The news on Thursday that Peninsula Airways was phasing out of the air taxi service sector came as a surprise to some Alaskans, but it's part of an ongoing shift that's been taking place for more than a decade, according to the carrier.
PenAir started as a small air taxi business and is a staple of air travel for many Alaska communities today.
It is indeed working its way out of the air taxi business.
But Danny Seybert, Chairman and CEO of PenAir, said that the practice recently became an issue when Grant Aviation took over regular service to the communities of Atka and Nikolski — communities that used to be served by PenAir.
PenAir previously served those communities under an Essential Air Service contract — a government program that subsidizes flights to rural communities so remote locales can have regularly scheduled air service — but chose not to bid on the contracts this year, Seybert said.
Grant, however, was bidding to provide service to those communities, so PenAir had the opportunity to reduce service to those areas without leaving residents in the lurch.
Seybert said that although the company is trying to get out of the air taxi and charter flight business and more into the regularly-scheduled side of the air travel industry, that goal wouldn't be fulfilled at the expense of the communities that PenAir has served.
"We're not going to leave any community service," Seybert said.
He added that the company has been reducing its fleet of small aircraft for more than a decade — beginning with a reduction of services in Kodiak 11 years ago. They then reduced service to some of the smaller communities around Bethel and Dillingham, instead focusing on the larger, hub villages.
"I think there were some initial concerns (about reducing service in Southwest Alaska), but like Kodiak and Bethel and those places, when we terminated services in those points, nobody lost any service," Seybert said.
PenAir continues to upgrade its fleet; it once had 40 smaller aircraft but has been transitioning to larger planes like the 30-passenger Saab 340. Seybert said that the reduction in service to smaller communities is a regular thing in rural Alaska, where air carriers come and go with some regularity. PenAir's departure from a community opens the way for another, possibly smaller provider to step in and fill the niche.
"If you look at aviation in Alaska as a whole, there's always competition changing between markets," he said. "Air carriers are always switching markets or trying new markets. It's just the way to do business in Alaska."
Contact Ben Anderson at ben(at)alaskadispatch.com
For more news from Alaska Dispatch, click here