Rare wildlife scenes caught on camera in Canadian Arctic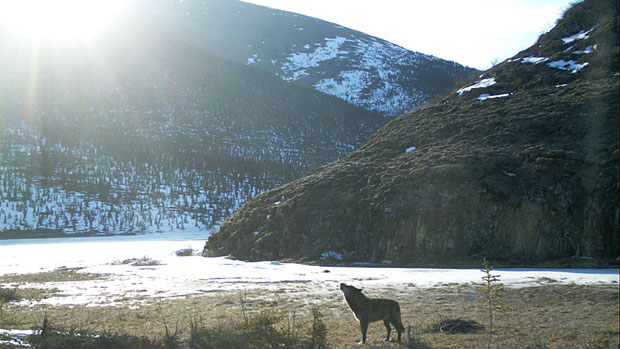 A pilot project using remote camera technology is capturing spectacular and enlightening views of the unique wildlife in one of Canada's northernmost national parks.
Ivvavik National Park, located at the northern tip of Canada's northwestern Yukon territory, is home to a large and diverse population of Arctic wildlife, but with 10,000 square kilometres of park to cover, naturalists can't hope to effectively monitor the park and its fauna.
Starting last year, Parks Canada installed five motion-sensing cameras in the park to help track indigenous species like wolverines, grizzly bears, grey wolves and the unique porcupine caribou.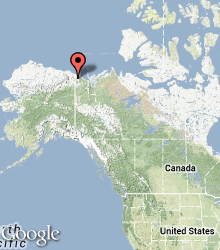 The rugged outdoor cameras are affixed to stakes, since the park is mostly tundra with few trees. They were left to operate all through the region's harsh winter. When researchers retrieved them in the spring, they were surprised to find how well the cameras had worked, despite the dark conditions and temperatures that fell below -40 C.
The small-scale project was so effective that the program has now more than doubled, using 17 cameras to study the park's wildlife.
In the past year, the cameras have captured 444 shots of caribou and another 600 of the park's carnivores.
"We can derive a lot of potential information like behaviour, occupancy modeling, habitat use and diurnal pattern, inter-species interaction … there's a lot of information we can derive, but it's still a work in progress," said Jean-François Bisaillon, Parks Canada's lead ecologist for the wildlife camera project.
Spotlight: Caribou
One primary focus of the project is the porcupine caribou herd, so named for the Porcupine River that flows through the Yukon. Ivvavik, which means "birthplace" in the Inuvialuktun tongue, is a vital breeding ground for the species.
Each year, the herd migrates over 2,000 kilometres from central Yukon to its calving ground on the Beaufort Sea, one of the longest land migrations on Earth. Concerns are simmering over possible oil drilling in Alaska's neighbouring Arctic National Wildlife Refuge and what impact it might have on the caribou.
Besides images of grazing porcupine caribou, the cameras have captured stunning photos of a bear "mostly destroying a camera" and Bisaillon's favourite, a howling grey wolf.
As the project continues, Bisaillon is enthusiastic about its impact beyond academic circles.
"On top of all the scientific benefits, we also have the benefits to reach Canadians about what we're doing, and that's a real bonus," he told CBC News. "It's easier to communicate what we're doing and how spectacular the north is."
With files from Emily Chung
Related Link: