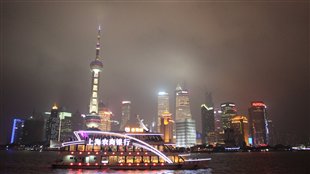 Canadian students interested in business careers involving China will soon visit that country on a trip organized by the 
China-Canada Junior Chamber of Commerce.
 So far fifteen students from McGill University, Concordia University and the University of Montreal have signed up for the 
two-week tour
 to Beijing, Shanghai and Suzhou in early May.
They will visit public and private businesses, universities, the Canadian Embassy and speak with McGill alumni working in China. They will also visit major tourist attractions and enjoy Chinese opera.
Sponsors promote Chinese culture
While the students will pay their own way, the chamber subsidizes some of the cost with the help of funding it receives from Huawei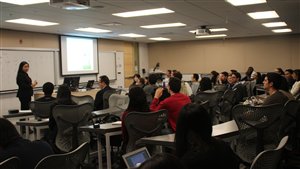 Canada . They also benefit from logistical support from the Chinese Consulate-General in Montreal and Qi Tian Communication, a Montreal company which publishes the Chinese-language newspaper, Sept Days. Publisher Yin Ling likes to promote Chinese culture among young Canadians and has already helped co-ordinate a few high school trips to China.
The China-Canada Junior Chamber of Commerce is a non-profit with 960 young members at more than 13 universities in the provinces of Quebec and Ontario. It was founded in 2012 with a stated mission to offer resources for career development and to connect young people in Canada and China who have "a business dream."