Michel Cormier, Director General of Information at Radio-Canada, reflects on Radio Canada International's past and future
0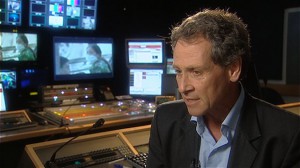 Born in the coastal town of Cocagne, New Brunswick, journalist Michel Cormier began his career after completing his university education. He first worked in the French newsroom of Radio-Canada in Moncton, in his home province.  Moving to Montreal, he worked for seven years on the weekly radio current affairs program, "Present-Dimanche", featured on the national network of Radio-Canada.
Then he moved to the English network of the CBC, and spent time in the capital, Ottawa, as a parliamentary correspondent and then bureau chief.
In 2000, Michel Cormier was appointed a foreign-correspondent for Radio-Canada and CBC. In this role he reported in French and English from posts in Moscow, Paris and Beijing.
In 2010 he was appointed Director of Radio-Canada Acadie.  In 2012 he was appointed Director General  of Information for Radio-Canada, the service to which RCI belongs.
Michel Cormier explains the role of RCI in the context of the Information Service of Radio-Canada, and what he hopes the future may hold for the "Voice of Canada".