Elie Mikhael Nasrallah
0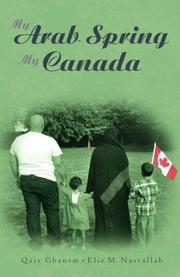 Elie Nasrallah is a certified immigration consultant and author living in Ottawa, Ontario.  Along with Qais Ghanem, he wrote 'My Arab Spring My Canada'.  For Elie Nasrallah, the Arab uprisings are a work in progress. What started with so much hope and promise, Nasrallah says, became ideological and fractured.
Nasrallah says Arab-Canadians, like many people around the world watched the developments with hope and awe, but the uprisings did not really make a difference here.  Narsrallah says that the Arab community has been largely invisible in Canada.
This could change in the coming federal election campaign, but he says that Arabs don't generally vote in large numbers.  He says many people are too busy earning a living a caring for family. But he is hopeful, as he says the next generation in Canada is beginning to become politically aware.
In the fall of 2014, two members of the Canadian Armed Forces were killed in separate incidents.  The first, on October 20th, was in St. Jean-sur-Richelieu, Quebec, when Martin Couture-Rouleau, in a hit and run assault, drove into two men in a parking lot. Warrant Officer Patrice Vincent was killed, and the other soldier was seriously injured. The family and neighbours of Couture-Rouleau knew he had become radicalised over the previous year, referring to himself as 'Ahmad the Converti'.  The RCMP had been aware, and monitoring Couture-Rouleau when the rampage tookplace.  He was shot and killed after a high-speed chase by police.
Just two days later, in Ottawa, Michael Zehaf-Bibeau shot and killed Corporal Nathan Cirillo, as he stood on ceremonial sentry duty at the National War Memorial. Zehaf-Bibeau then ran up the hill into the Centre Block of Canada's Parliament Buildings and after a shoot-out with security staff he was soon cornered and killed by Kevin Vickers, the Commons Sergeant at Arms.
It was revealed that Michael Zehaf-Bibeau 32 had been a drug addict and serial offender in his native Montreal.  His father was a Libyan-Canadian and in 2004, Zehaf-Bibeau visited Libya and converted to Islam.  Following years of struggle he was considered by several acquaintances to have mental issues.  Staff at the mosque he attended had been observed his erratic behaviour.
The two shootings, Nasrallah says have poisoned the well. But he trusts in the general Canadian 'niceness' to discern between lone wolf extremists.  Canadians are very reasonable he says.