Rawi Hage, Writer and Photographer
0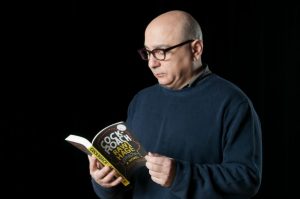 Rawi Hage was born in Beirut and grew up during the Civil war from 1975 to 1980. In 1984, at the age of 18, he moved to New York City. Eight years later he emigrated to Canada and settled in Montreal, continuing his studies at Dawson College and Concordia University.
Montreal has been home except for the 2013/2014 year he spent as "Wrter-in-residence" at the Vancouver Public Library.  Hage's writing evolved from his photography.  In 2001 he had contributed photos to an exhibit at the Canadian Museum of Civilization. whose name has been changed to the Museum of History.  When a curator asked him to write something for the catalogue, she recognized the talent and suggested he try writing short stories.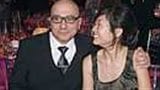 Rawi Hage's first novel, 'De Niro's Game', grew from one of these short stories. Published in 2006, it won the IMPAC Dublin Literary Award.  In Canada it was short listed for the Governor General's Literary Awards and the Scotiabank Giller Prize.
Rawi Hage has won the province of Quebec's Hugh MacLennan Prize for Fiction twice, for his first and second novel, 'Cockroach', which tells the story of a Lebanese immigrant in Montreal who is obliged to attend therapy sessions after trying to commit suicide.  His third novel, 'Carnival' joined the other two in being short listed for the Roger's Writer's Trust Fiction Prize.
Rawi Hage continues to work as a photographer, and his photos have been exhibited in Canada and around the world.
http://www.cbc.ca/radio/thenextchapter/february-3-2014-1.2520874?autoplay=true