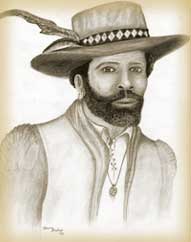 The first Black person in Canada, Mathieu Da Costa, arrived on the country's East Coast in 1605. He'd sailed with Samuel de Champlain, hired as a valued interpreter. But for the many Blacks who arrived after him, the experience was very different.
Black history in North America, unlike "White" history, must take into account the hundreds of thousands of Africans who were brought to this continent against their will. The experience of slavery, in Canada and in the United States, has wreaked havoc for generations. Canada played a key role in the liberation and eventual return of some slaves to Africa, but for many others, their lives had already taken root here.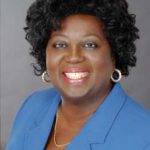 Today, February is dedicated to the exploration and celebration of Black History across Canada. It began when the Honourable Jean Augustine brought the motion before Parliament in 1995. Dr. Augustine, the first Black woman to be elected a Member of Parliament, (representing the Toronto riding of Etobicoke-Lakeshore), received unanimous support for the motion. But, the move to bring Black history into the spotlight in North America began years earlier in the United States. In 1926, Carter G. Woodson established 'Negro History Week', in honour of Abraham Lincoln and Frederick Douglass, two men whom he credited with the abolition of slavery. Both had birthdays in February; Lincoln on the 12th, Douglass, born into slavery, the date in February is unknown. As knowledge of Black history grew in the United States, Canadian railway porters, the majority of whom were Black, brought home the stories and the celebrations. In Toronto, the Canadian Negro Women's Association began hosting Black history events in the 1950′s. Meanwhile, in Nova Scotia, Black history was alive and well in the people descended from those who had escaped a life of slavery in the United States in the late 18th century. But, until recently, the stories were kept within the community. In 1978, the Ontario Black History Society was established; and, in 1979 it successfully petitioned the City of Toronto to proclaim February to be Black History Month. During the 1980′s the celebrations grew as did the momentum to have the occasion observed on a national level. With each passing year, Canadians become increasingly aware of the many untold stories of our Black history. On this site, you'll find a compilation of some of the stories featured by Radio Canada International during this year's Black History Month.