Differences in the Details
Weather: -5c
Nuuk, Greenland – It's just dawned on me that after six days in Nuuk, I still haven't posted any pictures of the actual town.
The 'downtown' area is a bit schizophrenic. There's the old port area, which is like something out of a storybook, with quaint, brightly coloured houses.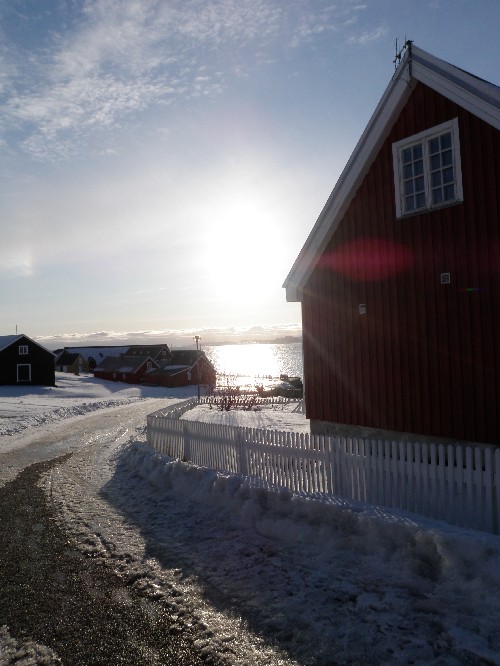 It's also full of ugly, depressing buildings that wouldn't be out of place in 1960s-era communist Russia.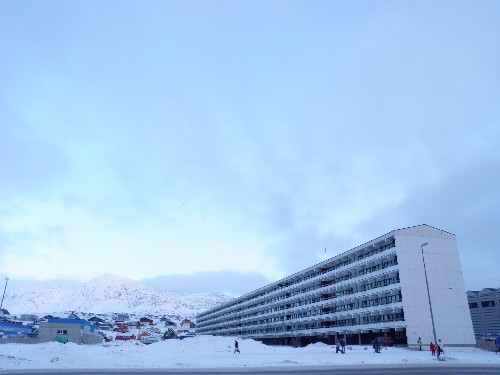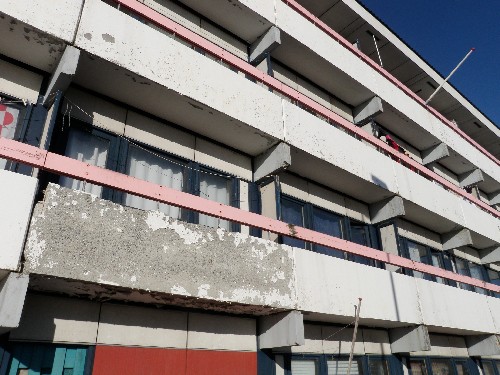 Buildings like this is where the Danish government sent Greenlanders (often forcibly) to live. The aim was to shut down villages considered 'non-economically viable' and also to create a labour force that could work in the cod factories that were being set up in Nuuk at the time.
A lot of locals we've spoken to have told us that they consider this time period as the point when traditional Greenlandic social bonds started unravelling.
Before then, many generations of the same Greenlandic family would live together under the same roof. But after they were sent to Nuuk to live in these buildings, big families were invariably split up amongst several small apartments.
Elders, until then respected and relied on for their knowledge, now spent their days completely isolated. Many people are telling me this is when drinking became an increasing problem for many.
These buildings are still considered by many locals to be swarming with social problems and to be avoided at all costs.
But while Greenland isn't perfect my any means, when I think back to our time in Iqaluit and compare it with what we're seeing in Nuuk it's hard not to feel a bit angry.
Canada clearly comes up short.
In some ways, the comparison is unfair.
Northern Canada and Greenland have a very different missionary and colonial history. Greenland has also had home rule government for some 30-odd years now, while Nunavut is only ten years old.
And both Greenland and Canada's North face the similar problems including high-suicide rates and serious substance abuse problems.
But still, it's in the little details that you see the difference.
I don't think I saw one local person with their full set of teeth during the entire time we were travelling in Nunavut. While here in Nuuk, even the illiterate hunters I've met that come from villages elsewhere in Greenland all have their full set of original teeth
That may seem like a flippant detail to some of you but it's clear to me that in Canada, there's something we should be doing that for some reason we aren't.