What ever happened to Jeremy Killiktee after the ill-fated rap concert in Iqaluit?
That's the question we asked near the end of the Eye on the Arctic documentary "Losing their Words." …. And it's also the question plenty of you have been asking about too.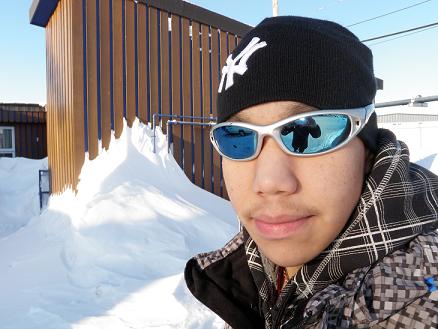 If you haven't seen the documentary yet, (and you should!), Jeremy (also known as 'Baffin Busta') is the young Pond Inlet rapper we followed this February in Iqaluit as he prepared for his first ever rap concert with his crew MTK. 
(MTK is an abbreviation for Pond Inlet's Inuktitut name Mittimatalik, which means 'the place were Mittima is buried').
If you were there, you'll remember MTK struggled with remembering their lyrics on stage. But oh, how things have changed.
Jeremy and the rest of MTK  (Curtis Qamaniq and Stephon Koonark) recently performed at the National Aboriginal Addictions Awareness Week  talent show in Pond Inlet. Not only did they nail their lyrics this time, they came in second place.
If you want to see the video yourself, friend us on Facebook and check it out on our Wall.
Congrats to Jeremy, Curtis and Stephon!