Swedish councils prepare for adaptation to climate change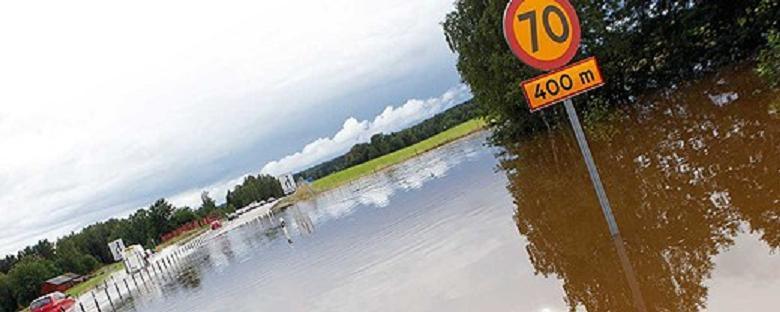 With the extreme cold spell lately, many people wonder what is happening with climate change in this part of the world – things seem to be getting a lot colder, rather than warmer.
Yet climate change experts point out that 2010 was a lot warmer in most parts of the world, and that we have now reached a stage where we need to prepare for the changes that will come. The outlook for Sweden is mixed – on one hand the south of the country will have a climate a bit like northern France. The north will have more rain, thicker forests and much more hydroelectric power.
However the Swedish climate change commission also warned, in a 2007 report, of heavy rains, storms and flooding which could cause billions of dollars in damage to buildings, roads, railways and sewage systems.
The government sponsored commission recommended that local and regional councils around the country need to start preparing right away for climate change adaption.
So what has been happening?
"Adaptation to climate change has become a really big issue recently. Until the last few years all the focus was on mitigation – preventing it happening in the first place but now people realise around the world that we need to find ways to adapt to a changeing climate," said Åsa Swartling, a climate adaptiona researcher at the Stockholm Environment Institute.
"Climate change is already starting to affect our economies and it take a long time to adapt, starting with planning, implementing and bringing in technology changes such as in the waste water sector, new dimensions for pipes etc."
Micael Bredefeldt is responsible for crisis management in Sweden's northernmost county, Norrbotten, which has developed a risk management study for the region's local authorities.
"The first step has been to look at the threat to drinking water supplies. With increased flooding and longer rain periods, there can be risks of contamination in some areas. And close to river banks, you can have landslides and erosion, extra sediment and so on," he explained.
"We're also working with buildings, communications and roads, looking at how they'll be affected. Warmer temperatures, melting ice, and higher water levels can affect the foundations of buildings, so we may need to keep new constructions away from river banks."
The national climate change commission estimated potential loses across the country of up to SEK200 billion or US$30 billion from landslides, erosion and flooding in the coming decades.
Bredefeldt is quick to point out that – although the science is not perfect – and all he has to go on are informed predictions – the risks are big enough to justify investing in climate change adaptation now.
"A lot of our infrastructure, waterworks and so on is becoming old and needs to be replaced anyway," he said.
"And we're talking major investments that need to last for the next 40, 50 years. So it's worth building it right from the start to save money later."