Kiruna, Sweden Sets Sights on Space Tourism
Listen: {play}/media/jukebox/Space tourism Kiruna.MP3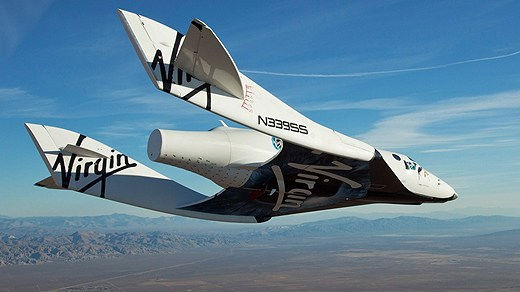 Space tourism is set to become a reality in just a few years time and Esrange Space Centre, in the outskirts of Sweden's far northern town of Kiruna is bidding to be one of the launch pads.
It's hard to miss the importance of space research and technology to this remote mining town. A satellite launch rocket marks the entrance to the town and parts of the European Space Agency's Galileo navigation system were developed here.
Until the first successful test flights in 2004, space travel was exclusively state run, but commercial spacecraft have changed all that, says Johanna Bergström-Roos, the spokesperson for Esrange and Spaceport Sweden.
She says there is a space revolution underway, that will see an explosion in commercial space ship technology and launch sites. Kiruna has a number of strong selling points, says believes, including: hundreds of square kilometres of restricted airspace, unique tourist attractions, and extensive facilities for space science research.
So far more than 400 well-healed space enthusiasts have signed up for the 200,000 dollar trip to space and back with Richard Branson's Virgin Galactic. The first civilian astronauts will be taking off from the company's new headquarters – Spaceport America in New Mexico.
Stephen Attenborough is Virgin Galactic's sales director.
"We offer the ultimate astronaut experience," he says and denies it will be a high flying club for millionaires.
He says there are no immediate plans to launch space tours from Kiruna, but it is one of the locations around the world which may be considered in the future.
Spaceport Sweden will have to wait in line, along with other aspiring space launch sites. It may be some time before the vapour trails over Sweden's most northerly town lead right out into space.