Nunavut, Canada's Child Protection Act Weak: Audit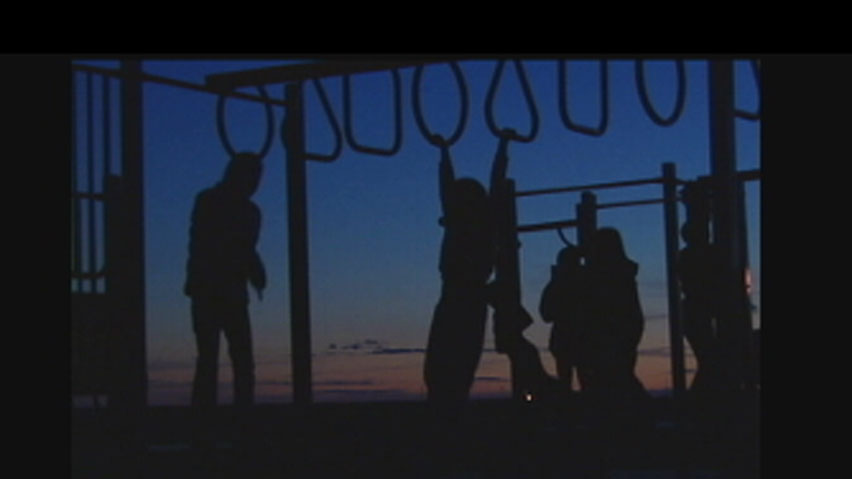 Children in Nunavut are not adequately protected by the territory's child and family services system, which does not even conduct criminal record checks on potential foster homes, according to federal Auditor General Sheila Fraser.
In a shocking audit of Nunavut's children, youth and family programs and services, Fraser said the territory's Health and Social Services Department fails to prevent children from being placed in unsafe environments.
Assistant auditor general Ronald Campbell, who presented Fraser's report to Nunavut MLAs on Tuesday, said the department often places children in foster homes without conducting criminal record checks on adults living in prospective foster homes, or even verifying that the needs of the children can be met in those homes.
"In cases where children were being placed with extended family, that only happened in one-quarter of the cases that we looked at, where the criminal check and the home study had been done," Campbell told CBC News in Iqaluit.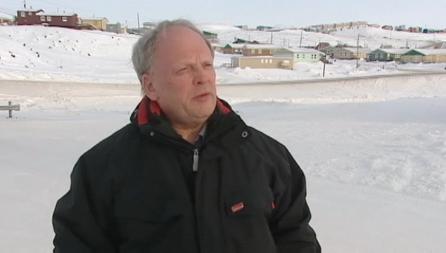 "In cases where they're going to non-family members, we found that that was only done in eight out of 25 cases."
Campbell said criminal record checks have also not been conducted in many adoption procedures.
Records not adequate
As well, he said Nunavut's three group homes were not subject to safety checks during the audit's two-year period, and only two of the eight group homes the government relies on outside of the territory were checked to make sure they were properly licensed.
The Health and Social Services Department does not keep adequate records about the children it has in care, and it therefore cannot accurately track their status or needs in the system, the audit found.
Campbell said social workers are expected to conduct a review every two months in cases where children are staying with family members, but there was no evidence of such a review in any of the 52 cases the audit examined.
Overall, the Health and Social Services Department provided protection services — including investigations, interventions and foster care — to 633 children in the 2009-2010 year, up from 487 children in the previous year, according to the audit.
The audit notes that children and youth in Nunavut face social issues more acutely than in the rest of Canada. The rate of sexual abuse against children in Nunavut is 10 times higher than in all of Canada, while the rate of violence against children and youth is four times the national rate, according to statistics cited in the report.
The audit also said some of the territory's social workers have dealt with children under the age of 10 who were sexually abused, some of whom have been diagnosed with sexually transmitted infections.
Social worker positions vacant
Campbell said while there are many dedicated social workers in Nunavut, a third of all community social worker positions in the territory are vacant, leaving some communities with no social worker on hand and increasing the workload for existing workers.
Nunavut's Health and Social Services Department is not meeting its own standards when it comes to protecting children at risk, according to ssistant auditor general Ronald Campbell. (CBC) The audit also found that workers are not getting enough of the training they need, and some are even providing probation and corrections services in addition to social services, putting them in a potential conflict of interest.
"There are children at risk, and Health and Social Services have got some serious responsibilities. And in many cases, they are not meeting their own standards," Campbell said.
Health and Social Services Minister Tagak Curley told CBC News late Tuesday that he is taking Fraser's report very seriously and his department is already making changes as it works on reviewing Nunavut's Child and Family Services Act.
Curley said officials realize there are problems with the territory's child and family services system and they are working on resolving them.
Fraser is expected to travel to Nunavut in mid-April to discuss the findings in her report.
Child and youth statistics
Sexual violations against children (under 18 years of age)
Nunavut: 44.3 incidents per 100,000 people
All of Canada: 4.3 incidents per 100,000 people
Child and youth victims of violence (under 18 years of age)
Nunavut: 4,311 victims per 100,000 people
All of Canada: 1,111 victims per 100,000 people
Youth crime rate (aged 12-17)
Nunavut: 31,161 youth accused per 100,000 youth
All of Canada: 6,885 youth accused per 100,000 youth
Public high school graduation rate
Nunavut: 39.9 per cent
All of Canada: 74.8 per cent
Source: Office of the Auditor General of Canada, Children, Youth and Family Programs and Services in Nunavut, citing various sources from between 2002 and 2008