Uqqurmiut: Filming Canada's Famous Arctic Weavers
Tuesday, February 1st, 2011
Pangnirtung, Nunavut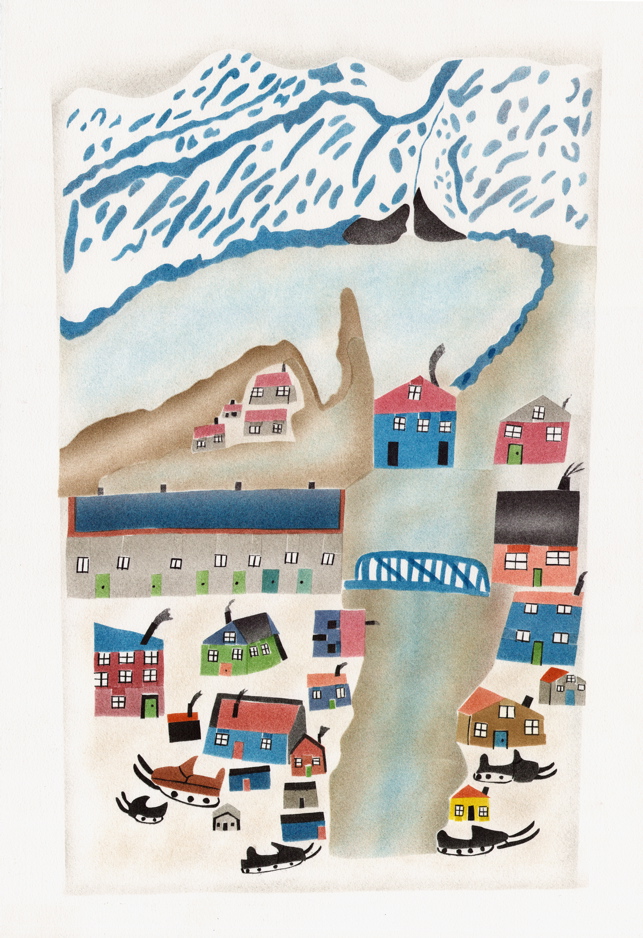 Spent the day today filming in the Uqqurmiut Centre for Arts and Crafts. Never heard of it? Well, you're probably not alone.
Most attention on Northern art in Canada focuses on work produced out of Kinngait Studios in Cape Dorset, Nunavut. Uqqurmiut isn't on the radar in the same way but contemporary art lovers would do well to give it a closer look.
The studio is home to renowned artists like Elisapee Ishulutaq and Andrew Qappik. Qappik was a lead artist on projects like Nunavut's flag and coat of arms. But Uqqurmiut is also home to the Pangnirtung Tapestry Studio, one of only four commercial weaving studios in the world working in collaboration with artists. (The others are in West Dean, England; Edinburgh, Scotland and Melbourne, Australia.)
I don't know if it was because we had just come inside from the dreary grey weather. But walking into the studio was a feast for the senses. Stacks of coloured yarn were everywhere. The clickety-clack of a half-dozen looms filled the room. One of the weavers like to sing in Inuktitut while she worked.
Truly one of the most beautiful places we've ever filmed.
To see their 2010 print collection, click here.