Highway accidents with reindeer numerous in Sweden's Arctic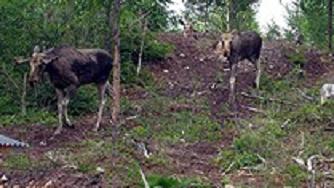 Swedish authorities are reporting a sharp decline in the number of traffic accidents involving wild boar, deer, elk and moose.
Nearly 3,500 fewer wildlife accidents were reported over the first half of this year – a welcome break in the trend of rising incidents over the last few years.
But in Sweden's Far North, traffic accidents involving reindeer are still numerous – but since these are considered tame animals even though roaming freely in the forests and mountain regions, they're not listed as wildlife accidents.
Experts are calling for more research in this field.
.