North Finland gears up for holiday invasion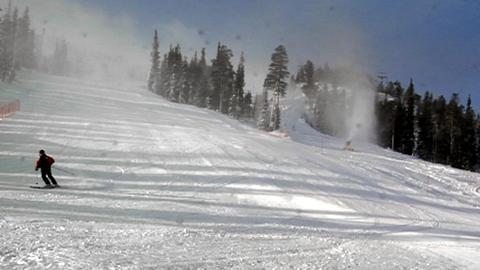 As Christmas approaches, Finland's roads and railways will soon be crowded with holiday travellers. Traffic is expected to be heavy from Wednesday through Friday. Northern Finland's snowy ski resorts are expecting more visitors than last year.
Nearly all of the ski trails and slopes in Finnish Lapland are open, though some have had to rely on snowmaking machines due to mild weather so far this winter. At the Ruka resort in Kuusamo, just south of Lapland's border, the ski slopes and trails are covered in natural — rather than artificial — snow.
"It's nice to have real snow. Our slopes have already been open for about a month," says Matti Parviainen, Senior Vice President of Rukakeskus Ltd.
More snow is expected over Christmas and New Year's — as well as some 5,000 skiers booked to arrive for the holidays.
More Russians than ever before have made reservations this year, along with many British holidaymakers, who were notably absent last year.
"A lot of international tourists are coming here for Christmas," says Parviainen, "as well as a number of Finns from the south where the white stuff is nowhere to be seen."
Busy on the rails
Trains headed north to Lapland from Helsinki and other southern cities are filling up fast. The National Railways VR is planning ahead with additional night trains, but available spots on the trains are going fast. Most sleeper cabins and car transport berths are already booked up.
Advance-purchase tickets at discount fares are no longer available. To reach Lapland by Christmas at this point, you will have to pay full fare.