Alcohol major factor in many northern deaths, coroner says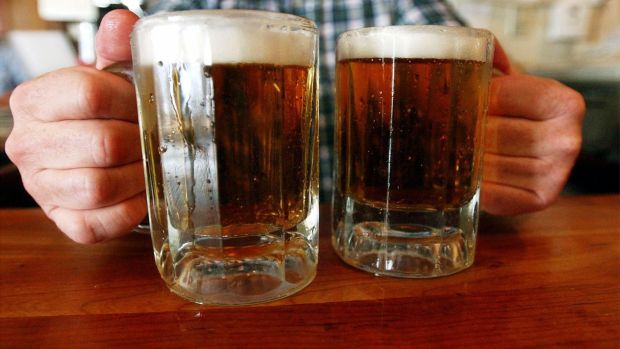 Addictions and mental health issues are almost always factors in the deaths investigated by the Canadian Northwest Territories' chief coroner, she says.
Cathy Menard is working with police to find out what led to the death of a woman in Yellowknife last Wednesday. The RCMP said 42-year-old Karen Lander was suicidal when she pointed a gun at officers and charged. She died after being shot by police.
Investigating these types of cases is complicated, Menard said.
"You know, in the Northwest Territories the leading contributing factor of deaths that we see there is alcohol on board," she said. "We see them in high numbers in our accidental deaths, our suicide deaths, our homicide deaths. It is a very difficult issue for the North."
The Coroner's office will determine if an inquiry into Lander's death is necessary, Menard said. Meanwhile the Medicine Hat police are also investigating the role Yellowknife RCMP played in the incident.
Court documents obtained by CBC News are shedding light on the life of Karen Lander.
She grew up in Kugluktuk but had lived in Yellowknife for over 20 years.
Court records show that Lander experienced sexual abuse, domestic violence and struggled with alcohol. She had been convicted of assault causing bodily harm, sexual assault and forcible confinement.
Lander had attempted suicide in the past and had a history with mental illness. But she also attended Grant McEwan College, hoping to create documentaries about people suffering with issues like her own.