Study: Alaska Native children greatly touched by cycle of violence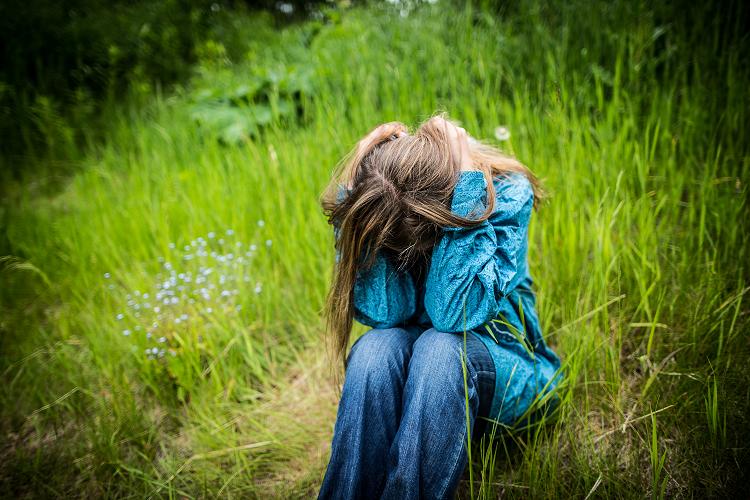 Heart-wrenching rates of Alaska Native children witness domestic or sexual violence, and many are victims themselves, troubling facts that mean the cycle of abuse is poised to continue, experts say.
That's one of the takeaways from a newly published database called Healthy Native Families: Preventing Violence At All Ages. It's a warehouse of information harvested from recent reports that drills down on the problem among Alaska Natives statewide.
Consider:
Native mothers of 3-year-olds are eight times more likely than non-Natives to report that their child had witnessed violence or abuse, according to a 2009 state survey.
Alaska Natives in 2009 represented most of the confirmed cases of child abuse, though they're 15 percent of the state's population. The Office of Children Services substantiated 2,070 cases of child abuse involving Alaska Natives that year. That outnumbered the 1,875 cases for other children.
Alaska Native adults are almost twice as likely as non-Natives to report that as children, they witnessed parents or guardians physically fighting. Roughly one in three saw their parents hurting each other in some way, including kicking, hitting or shoving.
The numbers are disturbing because such early impressions increase a child's risk of one day developing behavioral and physical disorders that range from alcohol abuse to diabetes to suicidal behavior, experts say. All three are towering problems in the Native community.
Those kids are also at increased risk of repeating the behavior.
Elsie Boudreau, a survivor of sexual abuse by a Catholic priest, works with abused Native children at Providence Hospital in Anchorage. A Yup'ik, she provides cultural education and support for child abuse victims and families as part of a response team that includes police, social workers and others.
She said Alaska Native children are disproportionately seen at the program, known as Alaska Child Abuse Response and Evaluation Services, or Alaska CARES. Of 900 children who received services last year, 40 percent were Alaska Natives.
She believes "100 percent" that children whose memories are stained with violence face long-term negative consequences, and key studies back her up.
"It affects their intellectual performance at school, their social function," even their physical well-being and mental development, she said.
Those children believe violence is an OK response because they learn it from people they trust most. They're likely to blame themselves and feel shame when they see or experience it because their parents aren't wrong in their eyes. And they're likely afraid for their own safety.
"They're basically surviving day to day," she said. "Who is a safe person for them if they're witnessing violence in their home?"
The new database, produced by the Alaska Native Tribal Health Consortium, separates the impacts of the violence across all ages, from kids to elders.
Some of the information in the compilation is newly presented: Analysts teased out Native numbers from a state behavioral risk survey conducted in 2009, said Laura Avellaneda-Cruz, a health consortium epidemiologist for the project.
Other statistics from the database include:
Native adults are twice as likely as non-Native adults to be physically hurt by their partner.
One in two Native women report being victims of domestic or sexual violence. That compares to one in three non-Native women.
The statistics are likely higher in reality than people report because some are still reluctant to talk openly a hurtful past, said Shirley Moses, who runs the Alaska Native Women's Coalition in Fairbanks.
Moses organizes multi-agency visits to rural communities, including to Metlakatla and Barrow recently, to discuss ways to stop the violence, and how to respond when it happens.
In some villages, 100 percent of the women have witnessed or been victims of family abuse and sexual violence, she said.
Moses, who volunteers her time because the group's funding ran out three years ago, said the new database might show the state and federal government that rural areas need more resources.
"The governor's push (to raise awareness about family and sexual violence) is great, but there's no meat, there's no money into rural Alaska," she said.
Avellaneda-Cruz highlighted a positive sign from the database: Reports of physical abuse by Natives during pregnancy fell significantly. Between 2000 and 2008, the numbers dropped from 16 percent to 6 percent. She didn't know why.
She said she's hopeful the database informs federal lawmakers and agencies. During the controversial and recent effort on Capitol Hill to reauthorize the Violence Against Women Act, some representatives questioned whether violence against Native women is a big problem, she said.
"The data shows it is a significant issue and we do need effective policy," she said.
The new report is a good step, said Boudreau. She hopes it leads to more awareness and frank talk about a tough topic.
"I think we as Native people need to come together and figure out how we're going to deal with this for the benefit of our children," she said. "The more conversations we have, the more information we have, the better we'll be able to address these issues."
Contact Alex DeMarban at alex(at)alaskadispatch.com
For more stories from Alaska Dispatch, click here