No power but heavy losses from Finland's Olkiluoto 3: expert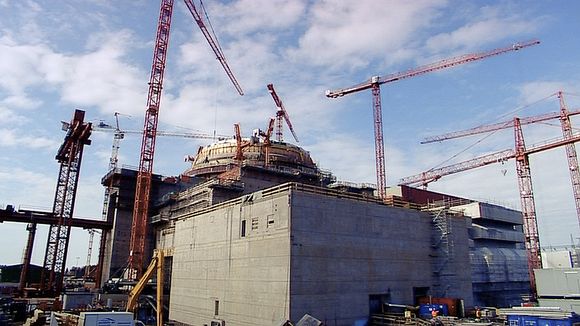 Construction delays at Finland's Olkiluoto 3 reactor will probably lead to losses of 1.5 billion euros for Finnish power company Teollisuuden Voima (TVO). This is based on calculations by an energy economy expert at the Lappeenranta University of Technology in southern Finland.
A shortfall in electricity sales caused by the delay is primarily to blame.
The third reactor at Finland's Olkiluoto nuclear power plant should have been on stream by 2009.
Now the latest start-up date is given as 2015, following a long list of construction setbacks.
The plant is being built as a turn-key project by French manufacturer Areva. Its German partner Siemens pulled out of the project when problems began to mount up.
Olkiluoto 3 was purchased with a so-called lump sum, so a six-year delay in start up means extra expenditure for TVO. The reactor is not yet generating electricity but costs keep on rolling. TVO is owned by majority-state-owned utility Fortum and Pohjolan Voima, a consortium of Finnish forestry and energy firms.
"Teollisuuden Voima faces the same problems as any house builder. If the house is not ready, money still has to be repaid to the bank. Around 200 to 300 million euros annually have to be paid in addition to interest," calculates Professor Esa Vakkilainen at the Faculty of Technology at the Lappeenranta University of Technology.
A six-year delay means a loss to TVO in the region of 1.2 to 1.8 billion euros, an issue the company refuses to discuss. Both sides are currently engaged in an arbitration battle for costs.
Cost price for electricity rising
According to Vakkilainen's sums, every unproduced megawatt hour costs TVO around 19 euros.
The cost price of electricity generated by the new plant will be around 40 euros – that is twice as much as the company's current price.
In any case, Vakkilainen believes Olkiluoto will be able to generate cheap power for its customers as the market price could eventually top 60 euros.
Longer repayment time
TVO estimates Olkiluoto 3 will have an operating life of 60 years. Construction costs were estimated at three billion euros when the license to build was acquired. At that time, repayment time was put at 12 years. This calculation is no longer valid, according to Vakkilainen.
"We are talking about even an additional five years in repayment time," he says.
TVO could recoup its losses if it were to win the current international arbitration battle with manufacturer Areva. However, a decision is not expected for some years. Areva is demanding 1.9 billion euros from TVO while TVO wants 1.4 billion euros in compensation from Areva.
Meanwhile the promise of cheap nuclear power remains elusive. Earlier this month TVO announced a loss of 11 million euros for the first half of this year. This is a five-fold increase over last year. TVO said the loss is primarily due to its nuclear power sector.
For more stories from Yle News, click here