U.S. senator fights to contain Alaska food and fuel prices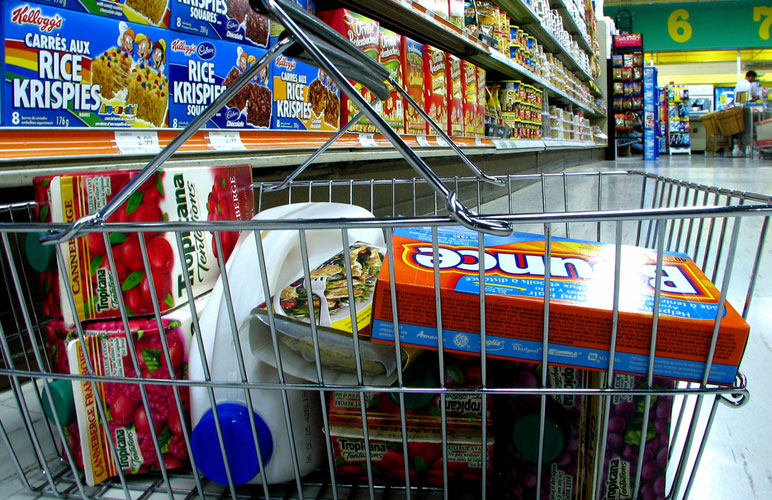 Imagine paying $17.25 for a bag of sugar. Or how about $20.49 for a bag of flour. Or $8.99 for a gallon of milk.
Welcome to rural Alaska, where prices have always been through the roof.
They're fixing to get worse there and everywhere else in Alaska, if a new rule from the Environmental Protection Agency goes into effect on Wednesday, says U.S. Senator Lisa Murkowski and others.
The EPA plans to extend a rule to waters off Alaska requiring that large vessels such as oceangoing cruise ships and cargo tankers use fuel with less sulfur to reduce harmful emissions, according to Murkowski's office.
The state of Alaska and Murkowski are on the attack to stop the plans, saying the more expensive fuel will do little for cleaner air in Alaska but will boost the state's cost of living. The rule will force shipping companies to pay more for their fuel, and that will leave Alaska, already one of the nation's costliest places to live, paying more for groceries and other goods, nearly all of which arrive by ocean.
EPA public relations staff did not provide comment for this story, despite two days of requests to the Seattle office and the Washington, D.C., office. A Seattle spokeswoman did send along a prepared statement describing the harmful effects of air pollution from large ship engines.
Burden for rural Alaskans
Cruise ship groups and freight companies that ship products to Alaska are also fighting the measure. They want a regulatory delay in enforcement, saying the journey from the Lower 48 to Alaska will fall under the requirement, which applies to waters 200 miles off the coasts of the U.S. and Canada.
Totem Ocean Trailer Express says on its website that the rule will boost its total costs by 8 percent, "which will necessarily be passed on to the people of Alaska and Alaskan shippers in higher transportation charges."
Murkowski, who has long rattled swords with the agency while saying she supports their mission for a cleaner environment, turned to Alaskans to support her case that they can't afford an 8 percent hike in prices, especially in rural Alaska.
Her office's Facebook and Flickr pages posted their response: Photos taken by rural Alaskans of jaw-dropping prices they pay at the grocery store (some of the photos are included in this story). Her office also sent along an unrelated YouTube video of a Bethel shopping trip last winter.
On the Senate floor on Thursday, Murkowski blasted the agency for its rogue decision-making, saying they'd used thin and even laughable arguments to support the Alaska extension. They cherry-picked an old federal study to suggest that southern Alaska Peninsula caribou will be harmed by eating lichen damaged by Juneau cruise-ship emissions more than 1,000 miles away, she said.
"Never mind the link that lichen and cruise ship emissions may be very tenuous," Murkowski said. "There's a bigger problem with EPA's reasoning here, and anybody from Alaska would know that the problem is there's no caribou in Juneau, Alaska. There's no caribou anywhere in Southeast Alaska."
Murkowski also pled with President Obama during her floor speech, saying his administration should consider alternatives that would reduce air pollution without hurting Alaska wallets. During the protest, Murkowski slid posters onto an easel to illustrate her points, including one with a photo of the high-priced bag of sugar bought in a Southwest Alaska village.
Murkowski said people in scores of villages, where unemployment and poverty are already among the nation's highest, will be hardest hit.
Prices "unbelievably bad"
Rural Alaska food prices soar largely because of the difficulty of shipping stuff to villages. Alaska has a skeletal highway network, so 85 percent of the goods reaching Alaska travel by ocean-going vessel to the Port of Anchorage, Murkowski said. From there, they're distributed to villages by barges or planes. Absent are the 18-wheelers that easily crisscross the Lower 48.
Costlier merchandise won't be good news in Bethel, Western Alaska's largest village with about 6,200 residents. Rosemary Porter, program director for the senior center there, said store prices are already "unbelievably bad" in rural Alaska.
"We spend a fortune on food," she said of the senior center. "We pay $6.99 for a half-gallon of milk."
Food is the center's biggest expense, though subsistence hunters are generous and drop off moose, ducks, geese and fish, thanks to a special license with the state allowing the center to serve up wild food. Residents just dined on moose nose — elders relish the tasty cartilage they grew up eating, she said Thursday.
But even with all that help, including grocery stores that give the center aging food, the costs are exorbitant, she said. The center delivers some 100 lunches a day, about half to homes. When you combine the costs of a driver, cook and fuel with store prices, lunches cost an estimated $22 each, she said.
Porter said she supports clean air — and cheaper food. She wants a greater emphasis on renewable energy.
Exploring options
In that same vein, Totem Ocean Trailer Express suggests that using liquid natural gas might be a better solution that would also reduce emissions below required levels. Converting ships would take five years and be expensive up front, costing between $42 million and $45 million, but "could offer the most attractive long-term solution."
The EPA requirement is set to go into effect Aug. 1, and will become even stricter by 2015, the state says in its lawsuit.
Murkowski said in her floor speech that she supports an alternative that calls for "averaging" emissions. For example, a cruise ship's time in port, when it's emitting nothing because it's drawing power from a city's electrical grid, could essentially be applied as a credit during part of its ocean voyage.
Murkowski also slammed the EPA for doing no air-modeling in Alaska.
"They based the new fuel requirements on air quality data collected in California, where air quality is far worse and the population and ship traffic far greater than Alaska," said Robert Dillon, Murkowski's aide on the Senate Energy and Natural Resources Committee, where she's the ranking Republican.
Asked to respond to the claims by Murkowski and her office, the EPA emailed a prepared statement saying that pollution from marine diesel engines threatens not just coastlines but people living hundreds of miles inland.
The statement said ship emissions of nitrogen oxide are expected to double by 2030 to 2.1 million tons a year. (Nitrogen oxide, by the way, is the pollutant that is helping delay Shell Oil's drilling plans.) It's linked to smog and a number of respiratory problems. The new rules would also reduce fine particle pollution, linked to premature death, heart attacks and asthma attacks, the EPA said.
Murkowski said she's not against cleaner air. But the agency needs to strike a balance between a cleaner environment and people's welfare. It also needs to work with others on compromise, not one-size-fits-all approaches, Murkowski said.
"When you are trying to buy a bag of sugar so you can … put up the jam for the winter and you're paying $17.25 in Kwethluk," the higher costs will be significant, she said.
Contact Alex DeMarban at alex(at)alaskadispatch.com
For more stories from Alaska Dispatch, click here