Creating an economy in a small northern town: Spotlight Deline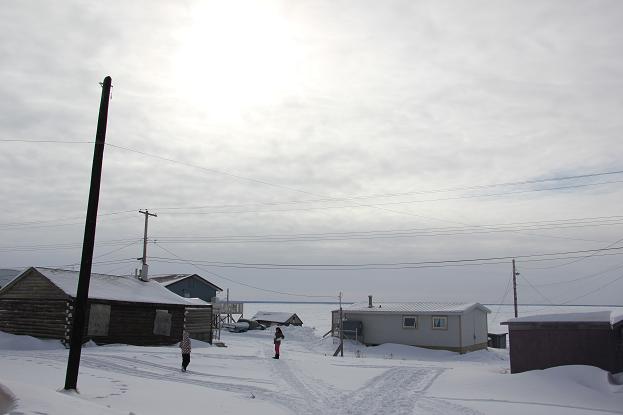 When it comes to economic development in the Arctic, energy exploitation and resource development are the buzzwords.
But despite the activity and millions of dollars of investment pouring into Canada's northern regions, many aboriginal villages in the North are still struggling economically.
These communities are often located too far from resource development sites to benefit from increased economic activity. Many aboriginal hamlets also have highly ambivalent feelings towards industries they see as disturbing their traditional lands and ways of life.
But far from giving up, some of these villages are looking at ways to develop local, sustainable economies on their own terms and in ways that will promote and encourage traditional aboriginal beliefs and customs.
To better understand the challenges and opportunities such places are facing, Radio Canada International journalist Eilís Quinn travelled to Deline, Northwest Territories to visit one community who thinks they've found the answer.
Read -> Can tourism save this town?
Read -> Community Profile: Deline, Northwest Territories, Canada
Listen & Read -> The Challenges: Q&A with Danny Gaudet
Listen & Read -> The History:: Q&A Walter Bayha
Read -> The Social Benefit: Q&A with Gina Dolphus
Write to Eilís Quinn at eilis.quinn(at)cbc.ca