Swedish icebreaker in Danish Arctic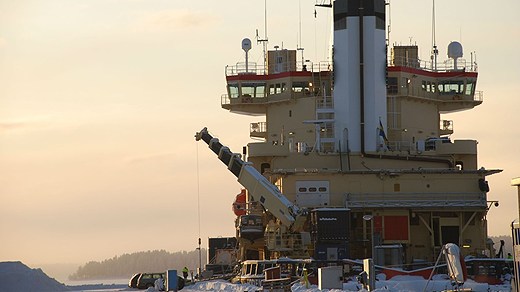 The Swedish icebreaker Oden has reached the North Pole on a joint Swedish-Danish Arctic research expedition. Swedish researchers on board are focusing on ecological issues such as deep water currents and bacteria. Their Danish colleagues have a more political aim.
They are gathering data about a ridge north of Greenland in order to strengthen Denmarks claim over part of the Arctic seabed, thought to be rich in oil and gas reserves.
This is the seventh time the Swedish research vessel has carried out research at the North Pole.
For more stories from Radio Canada, click here