Diamonds fuel the Northwest Territories' economy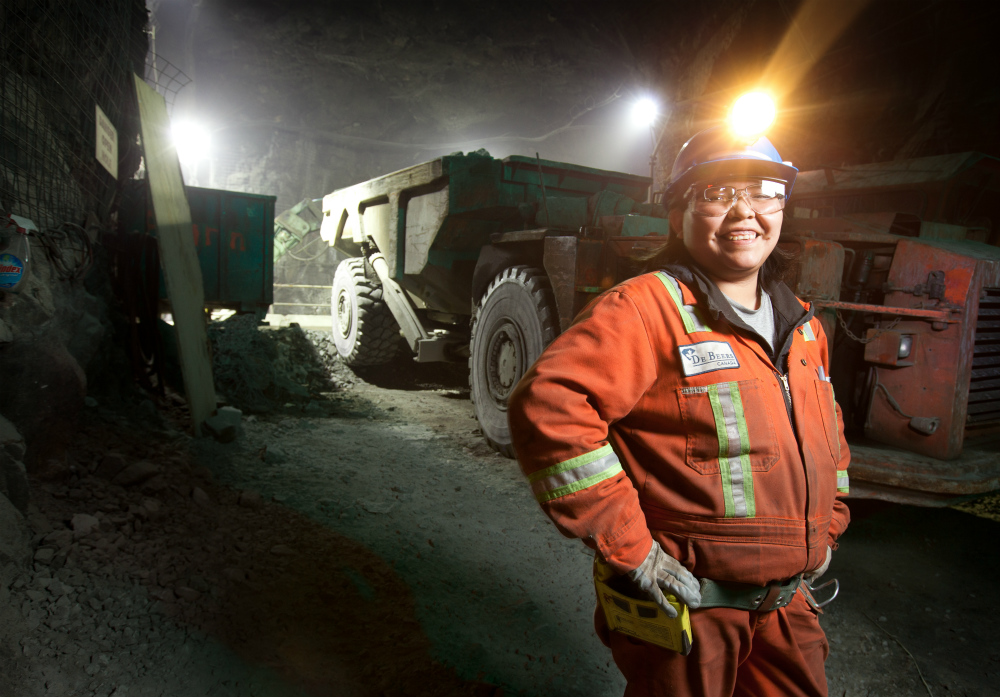 SOMBA K'E/YELLOWKNIFE, Northwest Territories – Business is booming at the Kingland Ford dealership in Yellowknife, Northwest Territories.
Franky Nitsiza, who lives in the Dene community of Whatì, about 180 kilometres northwest of Yellowknife, has brought in his Ford F-150 truck for maintenance and is already shopping around for a new one.
Nitsiza has been working at BHP  Billiton's EKATI diamond mine for 14 years and credits his job at the mine for the bit of prosperity he's been able to enjoy.
"It was a big learning experience for me, but I've worked my way up to become a team leader," Nitsiza said while his family members looked around the showroom.
Links to our series on diamond mining in the Northwest Territories:
Brent Stevens, the general manager at Kingland Ford, said diamond mines have created many well-paying jobs in the region. The resulting business has helped propel Kingland into the 100 top Ford dealerships in Canada. It's a no mean feat considering that the entire population of Northwest Territories is about 44,000 people.
"We obviously sell more cars and trucks if we have more customers that are employed," Stevens said.
And just like Nitsiza, many of Stevens's customers are ready to shell out anywhere between $40,000 to $70,000 to buy a pickup truck.
"In the North, an F-150 pickup is like the family sedan, for a lot of folks it's the principle source of transportation," Stevens said. "Seventy-five per cent of what we sell are pickups."
It's the same story down the road at the Yellowknife Motors GM dealership where several customers – many sporting logos of diamond mines on their baseball caps or vests – mill around the showroom.
"The fact that there are diamond mines operating and that they employ skilled workers from Yellowknife is obviously good for the whole community," said Greg Boucher, the owner of Yellowknife Motors. "These people contribute to our economy in many different ways, they are homeowners, they buy vehicles, they buy goods in town, so it's been good for all of Yellowknife."
Perfect timing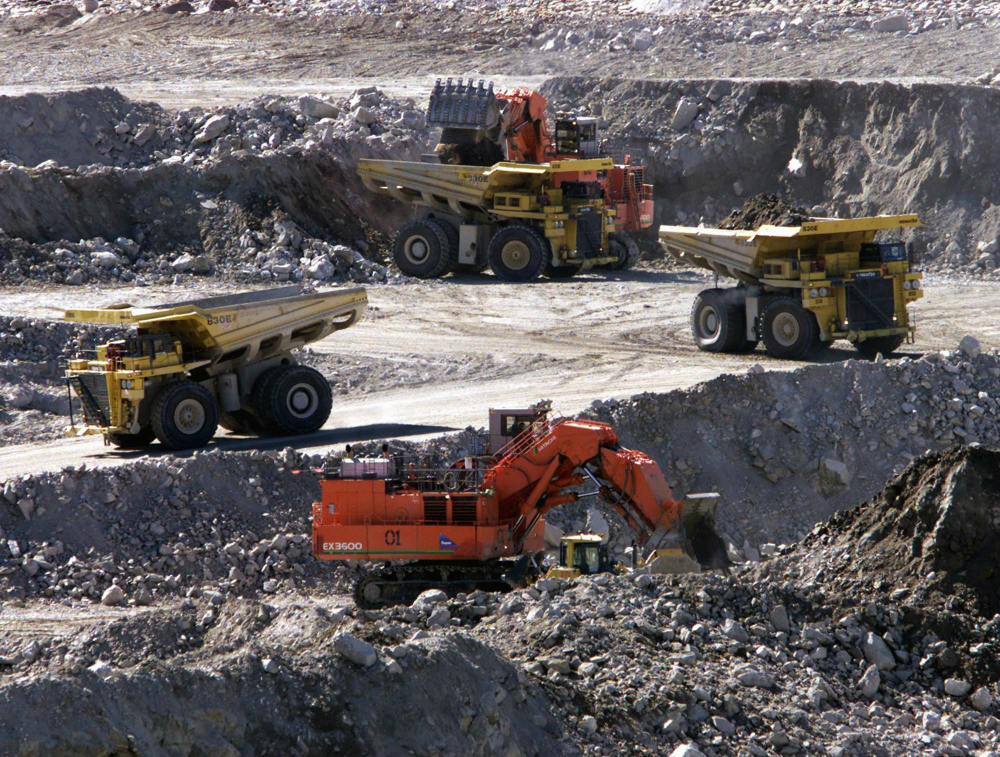 For Bob McLeod, the Premier of Northwest Territories, diamond mining couldn't have come at a better time.
When diamonds were discovered in this remote part of northern Canada in 1991, the Northwest Territories were going through an economic downturn. Gold mining, which had been the economic engine of the territory for about 60 years, was running on fumes. On top of that, the Northwest Territories were about to be split into two. The western part of the territory kept its name Northwest Territories, and the new territory of Nunavut was created in Canada's eastern Arctic.  Many government jobs had to be transferred from Yellowknife to Iqaluit, Nunavut's capital.
The discovery of diamonds in the Lac de Gras area about 310 kilometres northeast of Yellowknife and the subsequent exploration and mine construction boom brought in billions of dollars into the territorial economy.
Three diamond mines currently operate in the Northwest Territories and a fourth one, located about 280 kilometres northeast of Yellowknife, is in the advanced stages of development.
The British-Australian mining giant, BHP Billiton, has invested over $4.8 billion in its EKATI Mine, Canada's first diamond mine. Of that amount, $3.8 billion has been spent on goods and services provided by northern and aboriginal businesses since 1999, said Deana Twissell, superintendent of community and external affairs at the EKATI Mine.
The Diavik Diamond Mine, a joint venture between Rio Tinto, another British-Australian mining conglomerate, and Harry Winston Diamond Ltd Partnership, has invested over $5.2 billion since it started building the mine in 2000. Over $3.8 billion was spent with northern businesses and about $2 billion with aboriginal-owned businesses.
And De Beers, the world's largest diamond producer, has spent $1.89 billion on its Snap Lake Mine, located about 220 kilometres northeast of Yellowknife. About $1.2 billion of that investment was spent with businesses based in NWT.
"The changeover from gold mining to diamond mining was relatively seamless," McLeod said speaking at his spacious office in the territorial legislative building. "It was very beneficial for the Northwest Territories and, especially, for Yellowknife."
Jobs and benefits for the northerners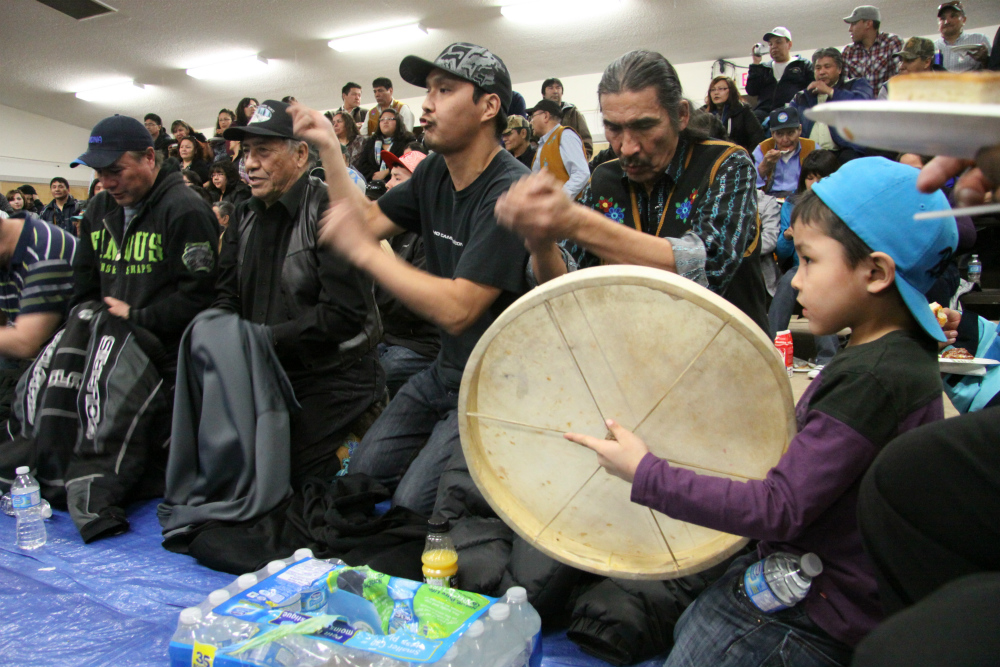 Still the territorial government faced a lot of challenges trying to negotiate the best deal possible for the Northwest Territories as it took the measure of this brand new Canadian industry, McLeod said.
"We had a lot of pressures," McLeod said, "because, obviously, we are a territory and most of the responsibilities for the development of mining and so on is with the government of Canada. And their main interest was to issue the permit and collect the royalties."
The territory's main priority was to make sure that aboriginal and northern communities become the main beneficiaries of diamond mining development in the Northwest Territories, McLeod said.
"We wanted to maximize the benefits, we wanted to maximize business opportunities, protect the environment and also make sure that there were a lot of jobs and that people that worked in the mines lived in the North," McLeod said.
The diamond mines and the companies that provide various services to the mines – everything from catering to security – have become the biggest private sector employers in the territory. According to 2011 numbers released by the mines, the EKATI Mine employed over 1,500 people, about 650 people coming from northern and aboriginal communities. The Diavik Diamond Mine had over 1,300 employees, with over 650 coming from northern and aboriginal communities. De Beers employs about 635 people at its Snap Lake Mine, about 230 are residents of NWT.
Building aboriginal businesses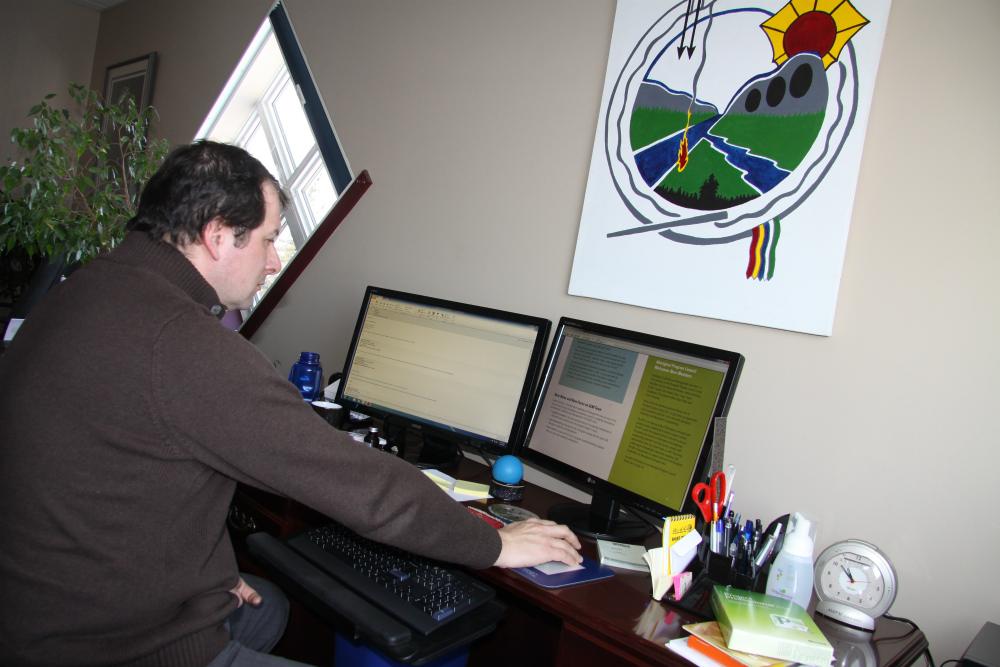 McLeod said one of the biggest priorities of the territorial government was not only to make sure that NWT residents were fairly represented in the mining labour force, but also that northern businesses, particularly, aboriginal-owned businesses got in on the action.
Roy Erasmus Jr., the president and CEO of Det'on Cho Corporation, the business development arm of the Yellowknives Dene First Nation, said the company was created to address the changing reality of the aboriginal communities.
"Part of the elders' vision was, when they formed the corporation over 20 years ago," Erasmus said, "they saw that life for First Nations people in the North was changing and that they couldn't rely solely on hunting and trapping to support their families anymore. And that in order for them, for the communities to survive in the future, our people needed work, needed to get jobs and participate in the economy."
Erasmus said the diamond mines provided a unique opportunity for aboriginal-owned business to learn and grow.
One of the first contracts that Det'on Cho Corporation took on was a contract to haul kimberlite ore, the volcanic rock that contains rough diamonds, from one of the remote open pits at the EKATI Mine, Erasmus said.
"It was one of the companies that we started that proved that we could manage a large-scale business at a large-scale mine to the standards that the mines demanded," Erasmus said. "And for us it showed that working together as First Nations communities we can do whatever we put our minds to."
Today, Det'on Cho Corporation has grown to 18 companies with annual revenue of $40 million, he said. The company employs about 100 people from a population of 1,400 Yellowknives Dene.
"Anybody that wants to work and is able to work and has a good work ethic is working," Erasmus said.
Det'on Cho corporation has positioned itself to make sure that their businesses are sustainable and will survive beyond the life of the mines, Erasmus said.
"We can go anywhere in Canada and operate, and we can go and operate anywhere in the world for that matter. We've proven that we can manage and be successful at three of the top mining companies in the world."