Finland's Saimaa seal population recovers slowly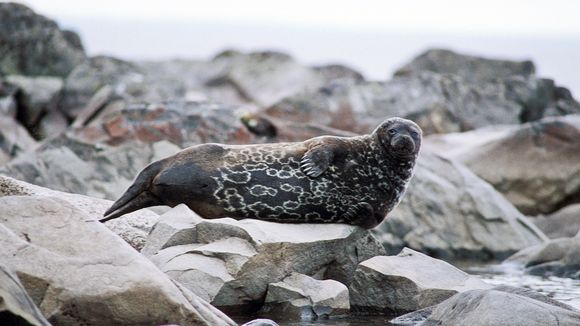 Finland's fragile population of Saimaa ringed seals has crept up above 300, according to the state forest management agency Metsähallitus. However, this year's pups are worryingly underweight.
The species, which is only found in the lake district of Eastern Finland, is among the world's most endangered mammals. Despite its protected status, seal pups continue to die in fishing nets, making its long-term survival doubtful.
Recent cold, snowy winters have been conducive to seal reproduction, though. Metsähallitus says that the seal stock has edged up over the past three years to a current estimate of 310 individuals. Officials at the state enterprise believe there are around 85 seal cows of reproductive age. They gave birth to some 60 cubs last spring.
Partial net ban aids recovery
"Expanded restrictions on net fishing in the area have helped the population to grow," says Tero Sipilä, a former WWF conservation biologist who now serves as a Senior Advisor at Metsähallitus. "During the past three winters, the snow banks have also been sufficient to protect seal dens."
Although the permanent snow cover arrived late last winter, with proper snow banks only forming in February, there was still enough snow for the pinnipeds to build sturdy nests. As a result, pup mortality remained low. Only four youngsters were found dead in dens.
Locally, the low levels of snow for den-making probably affected nursing, though, Sipilä told Yle. He notes that the cubs found dead in fishing nets last month were unusually small, weighing between 14 and 17 kilos.
"By July, a ringed seal pup should normally weigh more than 20 kilos," says Sipilä.
Related Link:
More Protection for Saimaa Ringed Seal?, Yle News
For more stories from Yle News, click here