Canada's Northwest Territories premier on China trade mission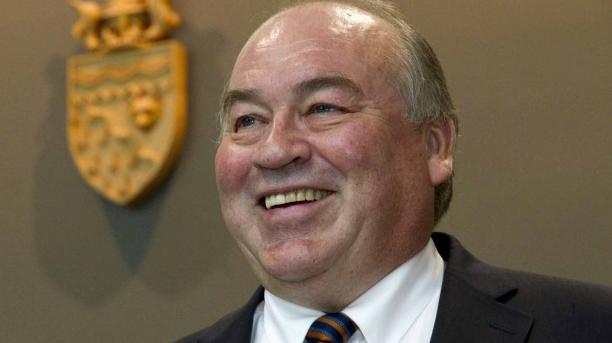 Bob McLeod, the premier of Canada's Northwest Territories, wrapped up his first day of meetings in Beijing on Thursday, along with other premiers and hundreds of delegates from across Canada who are trying to improve trade relations with China.
The focus for the Northwest Territories team includes raising awareness about tourism, resource development and luxury products.
"The fur industry today is about a $14 billion industry," said Francois Rossouw, who markets fur for the Department of Industry, Tourism and Investment.
"China basically represents 80 per cent of that. That is the industry. A good part of our furs do go into China, so having the premier on the ground, it's one more ace is the hole for us."
During the eight-day Council of the Federation trade mission, delegates will also meet with Chinese business leaders and politicians to raise awareness of the territory's tourism and resource riches. The group will be in Beijing until Sept. 16, and then travels to Shanghai Sept. 17-18, and Hong Kong Sept. 19-20.
Energy analyst Doug Matthews says Canadian commodities such as oil and gas are a bargain compared to what China is currently paying.
"We now find ourselves in North America with a ton of natural gas, so they have gone from competitors to customers," he said.
The cost of the trip is $68,000. The territory hopes the investment will buy it a share of the $14 billion in goods and services Canada sells to China each year.
For more northern stories from CBC News, click here