53rd annual Cape Dorset Inuit print collection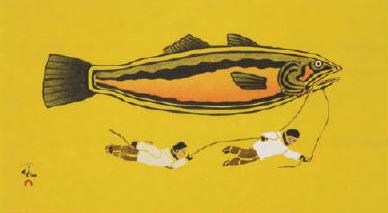 The release of the Cape Dorset print collection has been an annual art event in Canada for over 50 years. On Friday, the 53rd edition of the collection was released in galleries across Canada.
The prints are produced by Inuit artists working in the Canadian North. Their depictions of everything from traditional hunting and Inuit legends to social problems and environmental concerns have given art collectors around the world a window into life in the Canadian Arctic.
Last week, I interviewed a Canadian gallery owner about the collection and its continuing popularity in the art world.
To listen to the interview at rcinet.ca, click here
Write to Eilís Quinn at eilis.quinn(at)cbc.ca