Nordics also split on Icelandic air space patrols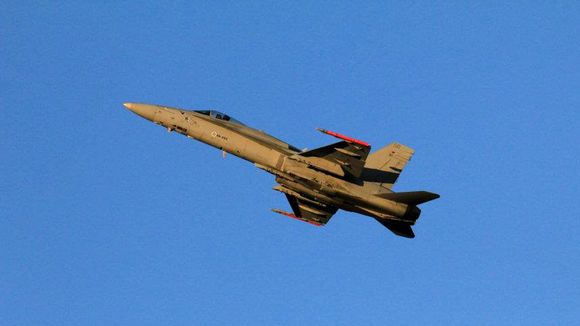 Joint Nordic patrols of Icelandic airspace have raised differences of opinion within Sweden and Iceland, as well as in Finland. Swedish Foreign Minister Carl Bildt says that despite the splits, the joint patrols have broad support within Sweden.
Nordic foreign ministers met on Wednesday in Helsinki to discuss Sweden and Finland's participation in joint patrols of Icelandic airspace. There are doubters in every country, including Iceland.
Sweden's foreign minister Carl Bildt said after the morning session that the exercises enjoyed support from most points on Sweden's political spectrum.
"Really only the Left Party is opposed, which is of quite marginal significance in Swedish politics," said Bildt. "But apart from that there is a broad prevailing consensus."
Bildt's Finnish colleague Erkki Tuomioja reminded the sceptics that the surveillance would go before parliament in the end. He claimed it does not signify a big change in foreign policy, and does not foreshadow Finnish participation in patrols of airspace over the Baltic countries.
Parliament makes final decision
President Sauli Niinistö also emphasised parliament's role in making the final decision. He added that it was a question of Nordic co-operation rather than an 'air-policing' role that would be reserved for NATO member Norway.
That issue had been raised earlier in the day by Pertti Salolainen, vice-chair of parliament's Foreign Affairs committee. He had expressed his disappointment that Finnish planes had earlier this year joined exercises—though not surveillance missions—in Estonian airspace. Parliament had not been informed of that move.
Jussi Niinistö, the chair of parliament's defence committee, said that it was time to stop talk of Nordic co-operation, and claimed that in practice the decision moved Finland closer to NATO.
Perhaps the most surprising objections came from Iceland itself. Steingrimur Sigfursson, the Icelandic minister for Industries and Innovation and a member of the Left-Green party, was attending the meeting in place of Iceland's Foreign Minister.
He said that his party actually opposed Iceland's membership altogether, and that it was possible to make an argument that there was no huge need for the mission.
Related Links:
Nordic foreign ministers gather in Helsinki, Finland, Yle News
Icelandic air patrolling stirs reactions, Yle News
Swedish air force to defend Iceland, Radio Sweden
For more stories from Yle News, click here