Company installs safety hatches for winter road workers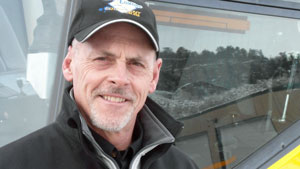 Ice roads are the lifelines of many of Canada's remote northern communities. Many of these communities are fly-in only for much of the year. But these winter roads provide a fast and efficient way to truck goods and supplies into these far-flung settlements. However, the work can be treacherous.
CBC News reports that in recent weeks, two men have died after falling through the ice while working on winter roads in the northern region of Canada's province of Ontario.
But at least one company says they are taking action by installing safety hatches in the roofs of vehicles, says the report.
The owner of the company says water pressure can make it impossible to open side doors once a vehicle has gone into the water, but that a safety hatch in the roof may provide a valuable escape.
To read more at CBC News, click here
Write to Eilís Quinn at eilis.quinn(at)cbc.ca