Snow and wind sweeping across Finland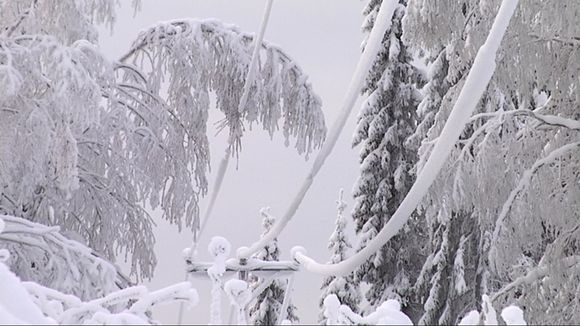 Heavy snowfall hit southern parts of the country during the Wednesday afternoon rush hour, sweeping northwards and bringing very bad driving conditions. The Fortum utility company was warning customers of possible power cuts, especially in southern and western coastal areas.
The Finnish Meteorological Institute issued warnings of bad driving conditions nationwide, and very bad conditions in the regions of Uuusimaa, Kanta-Häme, Päijät-Häme, Kymenlaakso and South Karelia.
According to Yle Meteorologist Matti Huutonen, snowfall may be locally very heavy in western and northwestern parts of Lapland. Up to 15cm of new snow accumulation is forecast for some localities in the south.
The front dumping snow across the country is expected to pass by Thursday morning.
Power cuts
The Fortum utility company on Wednesday cautioned customers that they may experience electricity outages, especially in western and southern coastal areas.
Wet snow is likely to pile up in trees that can possibly bend under the weight and take down power lines. Fortum put extra staff on standby to deal with customer services and any problems in its electricity distribution network.
For more stories from Yle News, click here