Northern Lights brightening night sky in Finland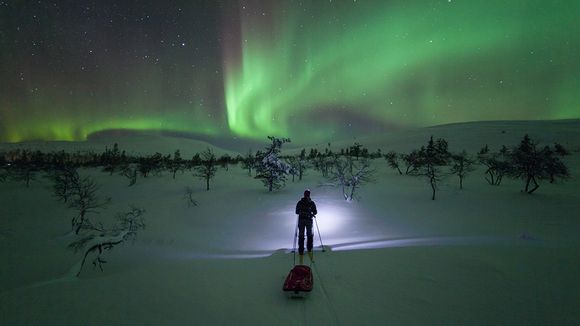 This is the best spring in over a decade to catch a glimpse of the Northern Lights, and aurora-hunters may already be in for a treat this weekend.
This Saturday should be ideal for spotting Northern Lights in Finland's Arctic Lapland province, according to Antti Pietikäinen of the Muonio-based Harriniva holiday centre.
"There's a small opening in the outer atmosphere of the sun then and this will bring solar winds down to Earth," said Pietikäinen, who has become an expert on the celestial light displays.
Colourful skylines are caused by solar winds crashing into Earth's magnetic field. Those looking to hunt down the Aurora Borealis should mark March 20—the spring equinox—in their calendars, as the sun will become more active after this date.
"Sun activity moves in 9–12 year cycles. Now we're in the maximum phase which is expected to culminate in May. Good sightings are still in store for the next 1.5–2 years," he explained.
By May, northern Finland will bathe in daylight around the clock, making early spring the ideal time to watch the aurora paint the night sky.
For more stories from Yle News, click here