High uranium levels near Finnish mine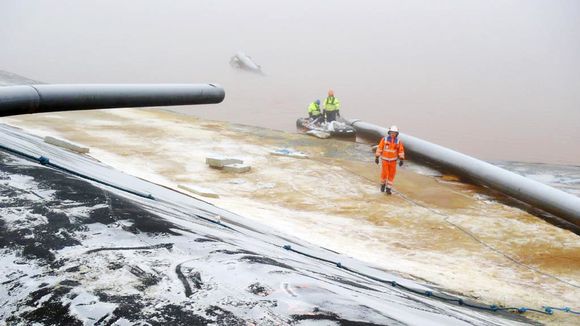 Finland's Radiation and Nuclear Safety Authority (STUK) has measured high concentrations of uranium in a pond near the Talvivaara mine at Sotkamo in eastern Finland. STUK has requested the mining company to investigate when and how the uranium made its way into the pond.
Measurements by STUK found close to 600 micrograms of uranium per litre in the mid-depth and bottom waters of the nearby Salminen pond. Surface waters were found to contain less than 1 microgram per litre. The upper limit for drinking water is 100 micrograms.
Tarja Ikäheimonen of STUK believes that the waters of the pond will have to be neutralised or prevented from flowing onwards.
"At this point, these are personal thoughts about how to proceed. In any case the water, as it is now, must be prevented from flowing on further. This will take a few more days of consideration," Ikäheimonen told Yle.
The Talvivaara Mining Company has started an investigation into the matter.
The first phase of a leak from one of the mine's gypsum holding ponds in November spilled around 20,000 litres of unprocessed waste water into the surrounding area.
Related Link:
Environmental watchdogs reject Talvivaara waste water management plans, Yle News
Talvivaara to resume operations, Yle News
For more stories from Yle News, click here