What happens after the diamond mines close?
When you look at aerial photographs of the Ekati and Diavik diamond mines in the Northwest Territories, the first thing you notice are these enormous circular craters. They look as if they were bored into the tundra by a giant corkscrew. These are open pit mines.
Giant earth moving machines dig up and move the diamond bearing kimberlite ore to a nearby processing plant where the ore gets crushed and its precious content, rough diamonds of various shapes and sizes, is separated, sorted and then sent for further sorting and processing.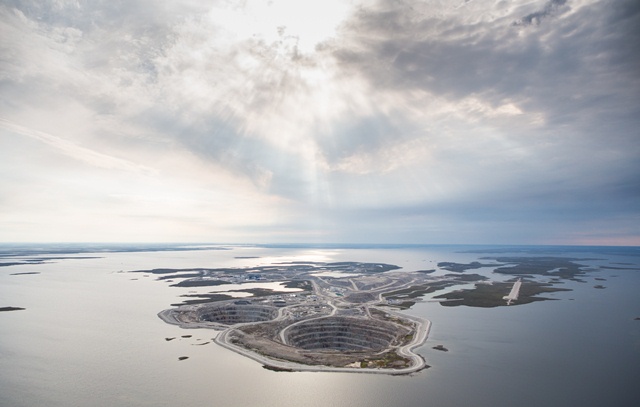 But what happens with these sites when the mining operations end? Will the tundra and the surrounding lakes remain permanently scarred by these giant footprints of industrial mining?
To find out more Radio Canada International producer Levon Sevunts sat down for an interview with Colleen English, superintendant for Sustainable Development, Communities and External Relations at Diavik Diamond Mines Inc.