Alaska boosts efforts to combat HIV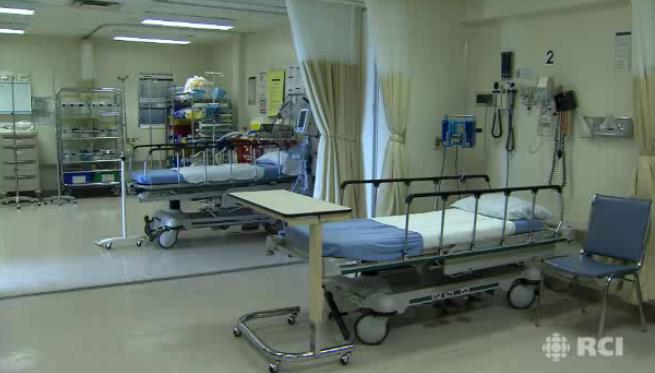 Forty-six percent of Alaskans suffering from HIV are not in treatment or haven't received follow-up care in the past 12 months, according to new state data.
The reasons run the gamut, from the stigma of the disease to limited access to health services in rural areas to the lack of awareness about the benefits of treatment. Others avoid diagnosis out of denial or also contending with substance abuse, according to state health officials.
"We need to figure out why (HIV-positive individuals) aren't receiving care," said Sam Senft, an Alaska Department of Health and Social Services program manager.
"It's a broad spectrum of reasons; none are more prominent than others, but some people are under-resourced."
On Monday, the state released its most recent data about HIV demographics, and Anchorage and the Matanuska-Susitna Borough accounted for more than half of the reported cases. That's not to say rural areas are less susceptible to the disease, as resources are less available off the road system.
The state's HIV/STD program is currently running a three-year demonstration project to increase the number of people receiving ongoing care. They call the program Linkage To Care.
Prior to Linkage, Health and Social Services staff counted the number of people thought to be living in Alaska with HIV as of 2010. The state estimated 622 HIV-positive individuals lived in the state. Fifty-four percent of them received medical care and 40 percent achieved viral suppression of the disease, stopping the replication of the virus through treatment. But the remaining 46 percent of HIV-positive Alaskans weren't receiving treatment, or hadn't received treatment since 2009.
Then, to prepare for the program's implementation, Health and Social Services analyzed the number of HIV and AIDS cases reported to the state from Jan. 1, 1982 through Dec. 31, 2012. There were 1,482 cases reported through 2012. Of that total, 528 people have died.
According to the demographics data released Monday, 13 percent of individuals were exposed to HIV through injecting drugs. The leading cause of exposures, 49 percent, are through males having sex with males. The second leading cause, 18 percent of cases, is transmitted through heterosexual sex.
Alaska is considered a low-incident state for the viral disease. As a result, it receives less federal funding that some other states, Senft said. Still, in 2010 Alaska received just over $4 million in federal grants, while North Dakota, another sparesely populated state, received about $1.4 million, according to the Henry J. Kaiser Family Foundation. Alaska's HIV/STD program must prioritize high-risk areas, and those areas tend to be the urban centers of the state, he said.
Anchorage and Mat-Su have the highest number of cases, 750 people, or 51 percent of the state's total cases. Interior, which includes Fairbanks — the second-largest city in Alaska — had the third-highest, with 116 people, or 8 percent of the total. Fourth on the list was Southeast Alaska, which includes Juneau, with 75 people, or 5 percent of the cases. Northern Alaska, far disconnected from the state's urban areas, had 19 HIV-positive individuals, only 1 percent.
Since the state defines cases by the region in which people were diagnosed, the second-largest demographic is out-of-state individuals, with 27 percent of the total cases. They are individuals who received diagnoses Outside and have moved to Alaska, said HIV surveillance coordinator Melissa Boyette.
Caucasians make up 55 percent of the HIV cases while Alaska Natives account for 21 percent of the total. Alaska Natives and minorities in general are over-represented within the number of cases — they make up a greater proportion of the population of people diagnosed with HIV as compared to the state's general population, said HIV/STD program manager Susan Jones. The issue concerns the state, she said.
Conversely, Caucasians are underrepresented; they make up 70 percent of the state's population but 54 percent of diagnosed HIV cases.
"In the '80s and '90s, it was primarily gay, white males," Jones said. "But now the epidemic has grown into the other populations."
The Linkage to Care program aims to reverse the trend of losing track of patients. It should re-engage people into medical care, but those it can serve is limited, such as focusing on recently diagnosed invidiuals and HIV-positive pregnant women, among others.
Ultimately, health care officials are trying to find HIV-positive individuals who did not follow up with care and "talk to them," Senft said.
Contact Jerzy Shedlock at jerzy(at)alaskadispatch.com
For more stories from Alaska Dispatch, click here