National park spurs debate in Finland's Arctic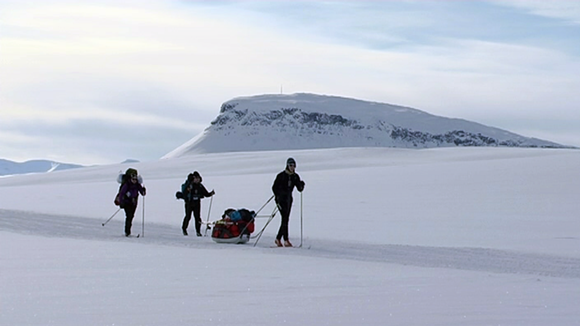 Finland's Environment Ministry wants to establish a new national park at the tip of Finnish Lapland's remote north-western 'arm', the Käsivarsi. The forest management agency Metsähallitus is now carrying out a study and gathering comments from those who would be affected. The smallest option would just include the surroundings of the village of Kilpisjärvi on the Norwegian border, which has a year-round population of about 100. The most ambitious plan would include nearly the entire Käsivarsi.
The current Käsivarsi Wilderness Area, set up around two decades ago, includes more than 2,200 square kilometres of scrubby fells and wilderness. Home to wolverines, hawks and semi-domesticated reindeer, it includes all but one of Finland's mountains over 1000 metres.
The idea of upgrading the area into a national park worries many local residents. Some voice concern that stricter rules – for instance banning or strictly limiting the use of snowmobiles – would undermine the tourist trade, which is the largest source of livelihood.
"This village will wither away"
Hannu Rauhala, who runs the Kilpissafarit tour operator in Kilpisjärvi, has tough words for those planning a park.
"If it turns into a national park, the companies will shut down and this village will wither away," he warns. "People will really start moving away. Is the idea to get rid of this village?"
Some locals also fear they would not be allowed to use snowmobiles to go fishing or hunting for willow grouse. However the remaining reindeer herders in the area support the plan, as they would still be allowed to use snowmobiles and all-terrain vehicles to round up their herds – which other locals grumble are far too large.
Local herder Tuomas I. Palojärvi says some snowmobiling should be allowed even if a park is set up.
"There should be some compromise solution, so that for instance there would be a route to Halti Fell that could be used to bring tourists in," he suggests. "Even now, you have to have a guide if you go there on a safari, so we should consider these kinds of details."