Kids in North Canada want recess outdoors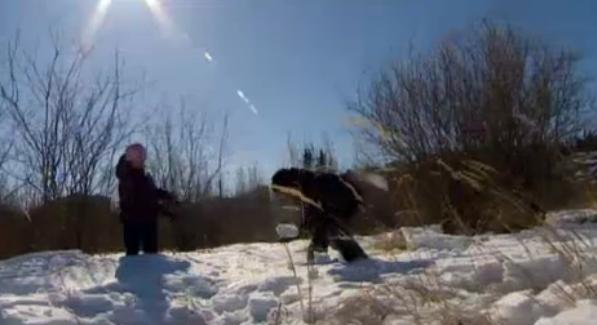 Some children in Yellowknife, the capital city of Canada's Northwest Territories,  are protesting a school board policy that keeps them indoors for recess when the temperature with the windchill is -30C or below.
This winter, it meant kids in Yellowknife spent most of their breaks indoors because it was so cold.
"I think it should be -40 or -35 at the least," said Jack Kotaska of the cut-off temperature.
Kotaska attends J.H. Sissons school and wrote a letter to the school board asking for the cut-off temperature to be changed.
Kotaska's mother, Christine Scott, supports her son's request.
"For January and February, it's really the only sun exposure our kids get," she said. "It's dark when we drop them off and dark when they come home, so that middle time of day is the time they get that bit of sunlight."
A change in the cut-off temperature would also mean more kids could attend aboriginal cultural camps every year. This year several programs had to be cancelled as it was too cold.
"We have to remember the Dene lived here forever," said program facilitator Sheila Stewart. "It's their lifestyle and everyone should have some idea of how people used to live."
Stewart added she always makes sure kids are dressed properly and offers clothes for those who do not have the proper winter gear.
Metro Huculak, superintendent of Yellowknife Education District No.1, said the board will review the cut-off temperature this fall.
"We hope that we put together a procedure that everybody is comfortable with and will protect our students," he said. "We will be talking to parents, staff and then will put something in place."
He said they are also looking at ways to ensure there is extra winter clothing available for kids who come to school unprepared for the weather.