Teachers nix jobs in North Canada due to housing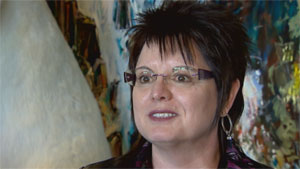 Teachers are turning down jobs in small communities in Canada's Northwest Territories because of a lack of adequate housing, according to a new report from the Northwest Territories Teachers' Association.
The report says in the past 11 years, the territory's Department of Education has spent 13.9 million dollars paying for teachers to move out of communities, which doesn't include the added cost of recruiting new teachers.
A survey of school administrators found that 44 per cent of job offers are turned down due to a lack of housing.
The report compiled responses from a third of the teachers in the territory and looked at the effects of poor housing conditions. The association found that only about 60 per cent of teachers feel they have adequate housing.
Teachers wrote about issues such as going days without water or heat, having up to a dozen people crowded into one unit, and sometimes living in unsanitary conditions.
Gayla Meredith, the teachers' association president, said these conditions aren't unique to educators, but they do affect a teacher's desire to continue living in a community.
"You're spending time thawing out pipes before you go to work, or you're doing repairs, or you're coming home and it doesn't feel like a safe welcoming environment to relax after a busy day," she said.
The report said almost half of teachers spend at least a third of their pre-tax income on housing.
Meredith said many prospective teachers can't afford that, or don't want to live with multiple people they don't know.
"From our report it does show that people are turning down jobs in some of the communities," she said.
The report also said responsibility for finding housing for new teachers often falls to principals and superintendents, but in 11 per cent of cases, there just isn't any housing available.
These issues aren't new, but Meredith hopes educators and communities can work together on solutions.
"We can look at developing maintenance crews within communities and that can be local jobs of that nature. As well as working with landlords in developing landlord entrepreneurial programs."
A second report due out later this spring will break down the problems by region and communities.
Related Link:
Housing shortage causes Lutsel K'e teachers to leave, CBC North