Construction delayed on Yukon, Canada mine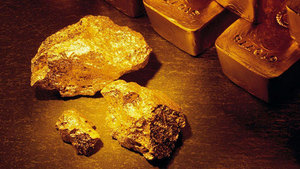 Victoria Gold Corporation says it will push back the start of construction on its Eagle Gold project in Canada's northwestern Yukon territory rather than dilute existing shareholders investments.
Company president John McConnell said his company has $35 million in the bank but is having trouble raising money.
Other small gold exploration companies working in the North have announced reductions in the scale of work this summer due to the drop in the price of gold.
Victoria Gold will continue working to obtain a mining and water use licence while preparing the site about 85 kilometres northeast of the village of Mayo and doing engineering work, McConnell said.
The company will still need billions to go into production.
McConnell said he's disappointed he can't start construction this season but he said he's confident Eagle Gold will become Yukon's next operating hard rock mine.
Related Stories: