Nunavut spent half as much per student as Canada's other northern territories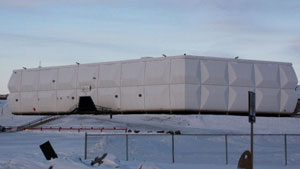 A report from Statistics Canada shows that the eastern Arctic territory of Nunavut spends significantly less on its students than the Northwest Territories (N.W.T) or Yukon territory.
In the 2008-2009 school year, Nunavut spent $15,428 per student in Kindergarten to Grade 12. That's far above the Canadian average of $11,044, but also far below the amounts spent on students in N.W.T. and Yukon. There, governments spent $22,784 and $19,499 on students, respectively.
"That's something that I can't explain. That's their information, but it is intriguing and there's no doubt that there's a story there and we do like to explore and communicate across the territories," said Brad Chambers, the director of policy and planning with Nunavut's Department of Education.
The numbers are supposed to reflect all money spent on education, from the costs of paper and desks, to teachers' salaries and policy work.
Chambers said someone from the department will explore the data.
Nunavut spends the most of its GDP on education
The report also shows what percentage of the territories' Gross Domestic Product (GDP) was spent on education during the 2008-2009 school year.
On average, provinces and territories spent 6.1 per cent on educational institutions, including post-secondary schools and programs.
Nunavut spent about twice that, at 12.2 per cent of its GDP during that school year.
Yukon and the N.W.T. were closer to the Canadian average, with 7.2 per cent of Yukon's GDP going towards education, and 5.7 per cent in the N.W.T.
The report adds that more than 70 per cent of the spending on education in the N.W.T. and Nunavut was for primary and secondary schools.
Related Link:
Statistics Canda | Education Indicators in Canada: An International Perspective