Selling caribou meat online may hasten herds' decline: biologist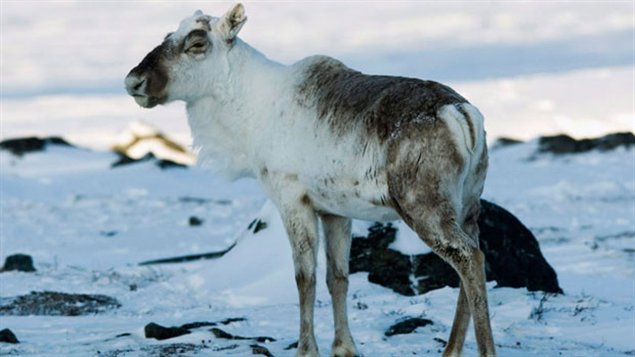 Wildlife managers in Canada's eastern Arctic territory of  Nunavut are worried the growing online market for caribou meat may put extra stress on some caribou populations.
Many Nunavut hunters have been selling caribou through Facebook, and shipping it to other communities.
Government biologist Mitch Campbell says some Hunter and Trappers Organizations are expressing concern.
"There's a lot of money to be made in these internet sales, and there's literally no restrictions within Nunavut," he said.
"So it has the potential of causing huge conservation concerns on certain caribou populations, if we don't get a handle on it or get an idea of what's going on with it."
Campbell says Facebook sales of caribou meat from Southhampton Island likely helped drive the herd's numbers down a couple of years ago.
"I would say, from our calculation, it was almost the subsistence harvest doubled, because of internet sales," Campbell said.
He said the Qamanirjuaq herd in the Kivalliq region may also now be threatened by a growing online market.
Internet sales have been helped by cheap shipping rates for country food within Nunavut.
A few years ago, First Air and Canadian North both began offering a flat rate to ship country food anywhere in Nunavut. The goal was to make country food such as caribou, Arctic char and muskox more accessible to Nunavummiut. The volume of cargo grew immediately.
"I would say it increased probably by 100 per cent," said Ryan Fawcett, Canadian North's director of cargo services.
Fawcett said a lot of country food is shipped to Baffin communities,where caribou has been scarce in recent years. But he says the airline doesn't have a detailed breakdown of what's moving where.
He said Canadian North has no plans to change its country food shipping program, which it regards as a big success.
"We certainly would like to see it grow, because we certanly think it has a real benefit to the beneficiaries of Nunavut," Fawcett said.