Researcher wants audit of anti-suicide strategy in Nunavut, Canada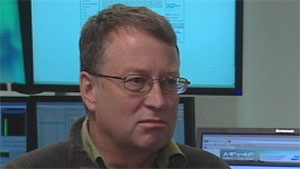 A social researcher in Canada's eastern Arctic territory of Nunavut is calling for a performance audit of the territory's suicide prevention strategy.
Jack Hicks says the territory is in the midst of a suicide crisis, but added there was almost no mention of suicide during the recent sitting of the legislative assembly.
He said there were also no questions about the government's suicide prevention strategy.
"[It was] very brave for the MLAs (Members of Nunavut's Legislative Assembly) to vote for a federal audit of the federal program, Nutrition North," he said. "What about a performance audit of the [Nunavut government's] implementation of the Suicide Prevention Strategy?"
Hicks said the strategy's action plan expires on March 31, 2014.
He said territorial politicians have not asked for a progress report on the plan's 42 commitments.
Hicks also said Nunavut Arctic College recently announced it will hold workshops on Applied Suicide Intervention Skills Training (ASIST) for school staff, but that there is no updated ASIST information on the government website for other people in the communities.
He also added that Health Canada provided funding in 2012 to Nunavut's Department of Health and Social Services for a "train the trainer" ASIST program, to be held in Pangnirtung.
Hicks said students who took the program were required to take another three ASIST workshops within a year, under the supervision of a senior trainer. Only then could they become a registered ASIST trainer.
However, the health department did not organize workshops for the graduates to become trainers. In the end, only one person was successful in getting that designation. Hicks said the poor planning led to it being a waste of money.
Hicks added that he does not understand, what he called, the lack of leadership on the issue.