Yukon boaters irked by new Alaska customs rules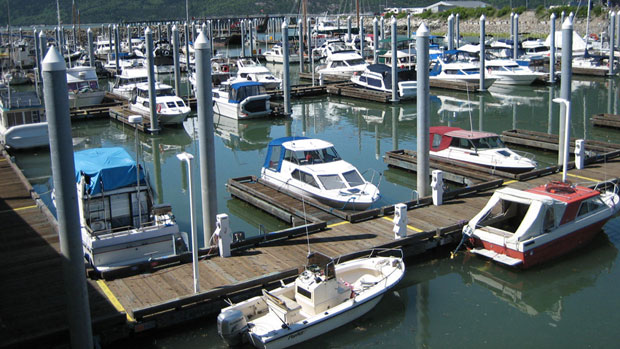 A new director of customs in Skagway, Alaska, is creating confusion for Yukon, Canada boat owners with new registration and reporting rules that don't seem to be written anywhere.
The rules affect about 250 Yukoners who have bought and registered boats in Alaska and moor them in Skagway.
"We're ready to go," said Yukon boater Bob Cameron. "We all want to go, but what do we do? We're a little bit scared to untie our boats."
That's because if the boater is Canadian, Skagway's director of Customs and Border Services is requiring them to report where they're going. They must also report by fax into any U.S. ports they visit.
For example, a pleasure boater now has to register with the Skagway office that they intend to boat to Haines, then report in at the office in Haines, then register an intent to continue on to Juneau, and so on.
None of the rules appear in Customs written requirements.
Cameron said they attended a meeting with director Mary Nagy, but left with more questions than answers.
"Well that meeting led to quite an uproar amongst the boating community, because the only thing clear to us was the punishment," he said.
Canadians are liable to be fined $5,000 for the first offence and $10,000 for the second for violating U.S. customs reporting requirements.
Boater Dave Muir also says explanations have not been clear. The work involved in attending customs offices, phoning customs offices, and faxing forms is dampening Yukoners' enthusiasm for boating out of Skagway.
"I'm left with the feeling that we're not wanted and some people have taken that very seriously," he said.
"In fact I know of a couple of boat owners that already have their boats up for sale. And if this continues, I suspect that that certainly is going to be the trend and certainly will be for me."
Boat owners have written to American and Canadian politicians to get clarification.