Nunavut mine in care of federal clean-up program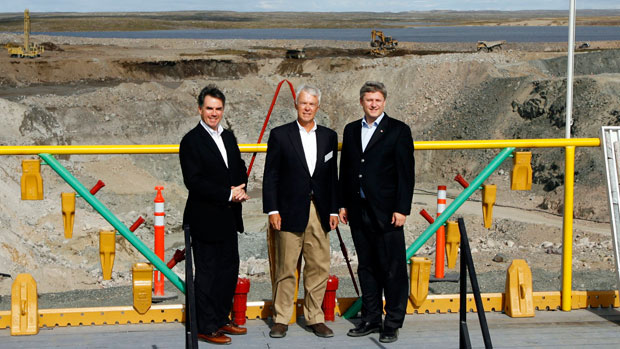 The abandoned Jericho diamond mine in Canada's eastern Arctic territory of Nunavut is now in the care of the federal government's Contaminated Sites Program.
A June 7 letter to the Nunavut Water Board says the Contaminated Sites Program has taken charge of immediate environmental protection at the site, which includes managing tailings and fuel and hazardous waste.
The goal is to manage "risks to persons, property or the environment until such time as the project's future becomes clearer."
Shear Diamonds abandoned the Jericho mine last September.
The company failed to return and clean it up, even when ordered to do so by a federal inspector.
Under the terms of its water licence, Shear Diamonds should have posted a security bond of $3.4 million — money held by the Department of Aboriginal Affairs and Northern Development to pay for a clean-up in the event the company goes bankrupt. A federal government spokesperson told CBC News in April Shear Diamonds still owes more than $2 million.
Tahera Diamond opened the Jericho mine project in 2006. Tahera ceased mining operations in 2008 and sold the mine to Shear Diamonds in 2010.
The mine is located 350 kilometres southwest of the community of Cambridge Bay.